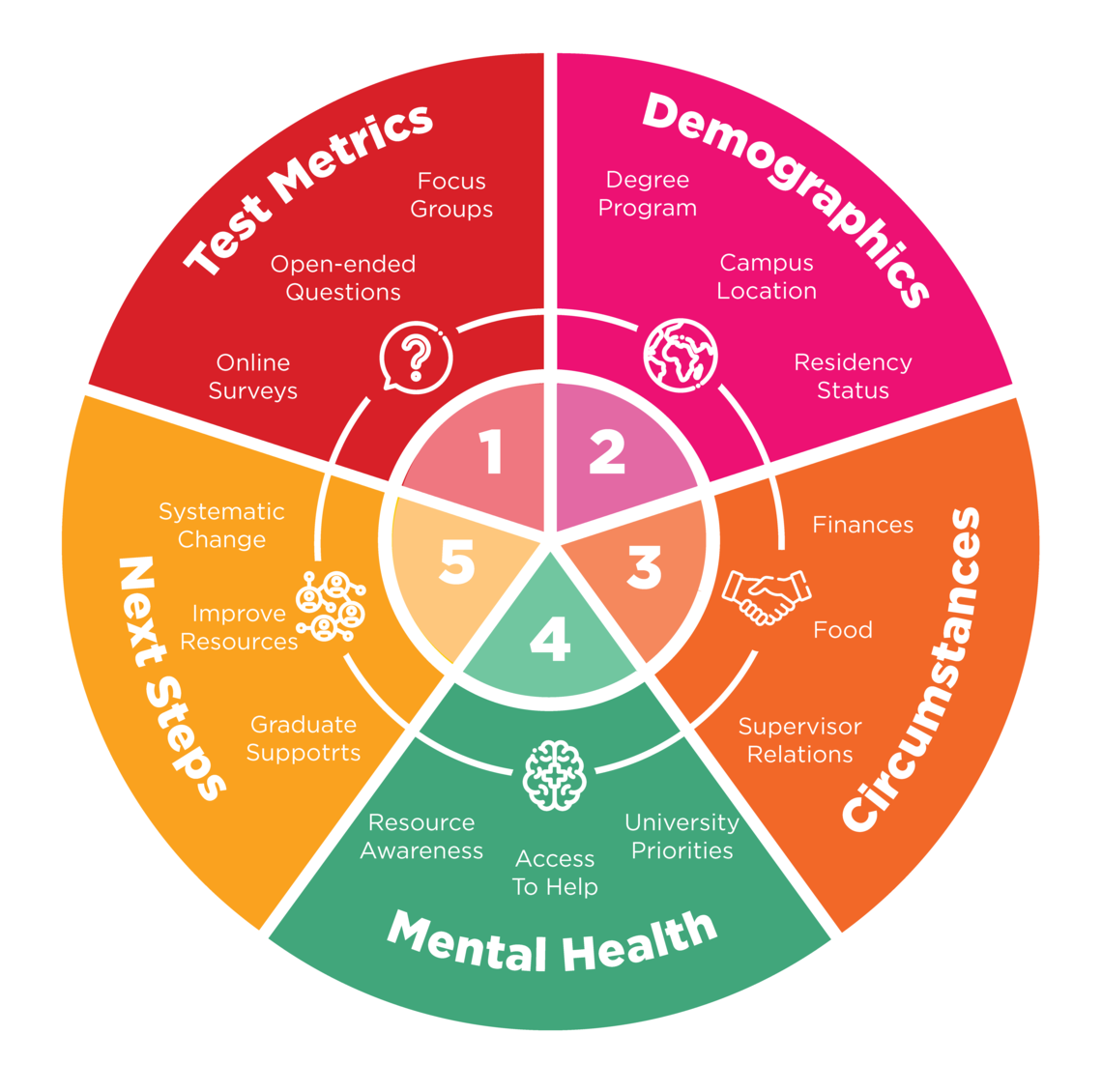 Graduate Student Mental Health Survey Results Wheel
From start to finish, learn more about the steps we took to ask students about their mental health and overall wellbeing. Starting with test metrics and ending with next steps, learn more about each section of this streamlined explanation of the survey.
Resources for Graduate Students
There are many resources out there for graduate students to access. Learn more some of them available to you here.