Mental Health Survey Results
Keep scrolling to learn more about what graduate students told us about their mental health. Understanding more about graduate mental health is important.
On the home page you will find resources for students, and at the bottom of this page find some resources specifically related to mental health.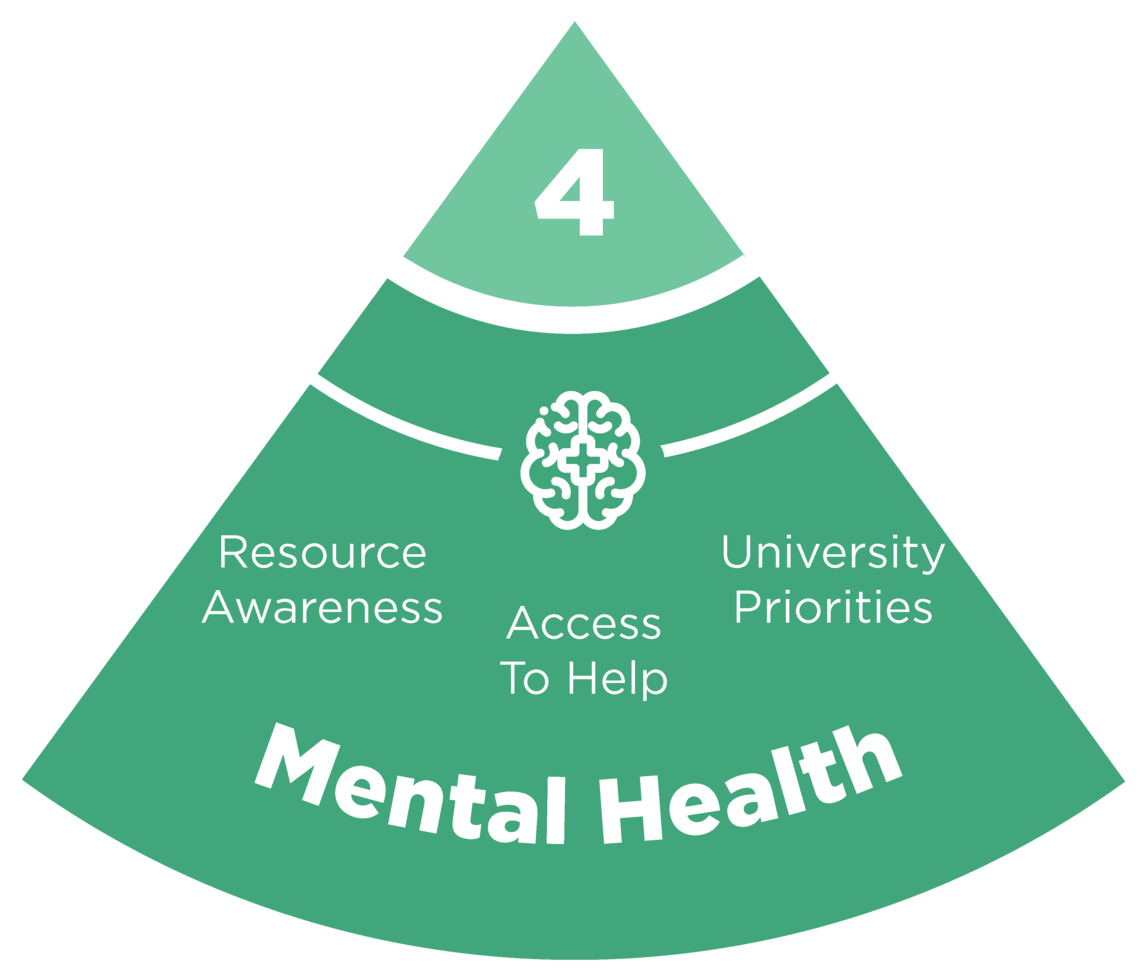 Importance of mental health
Why does FGS care about mental health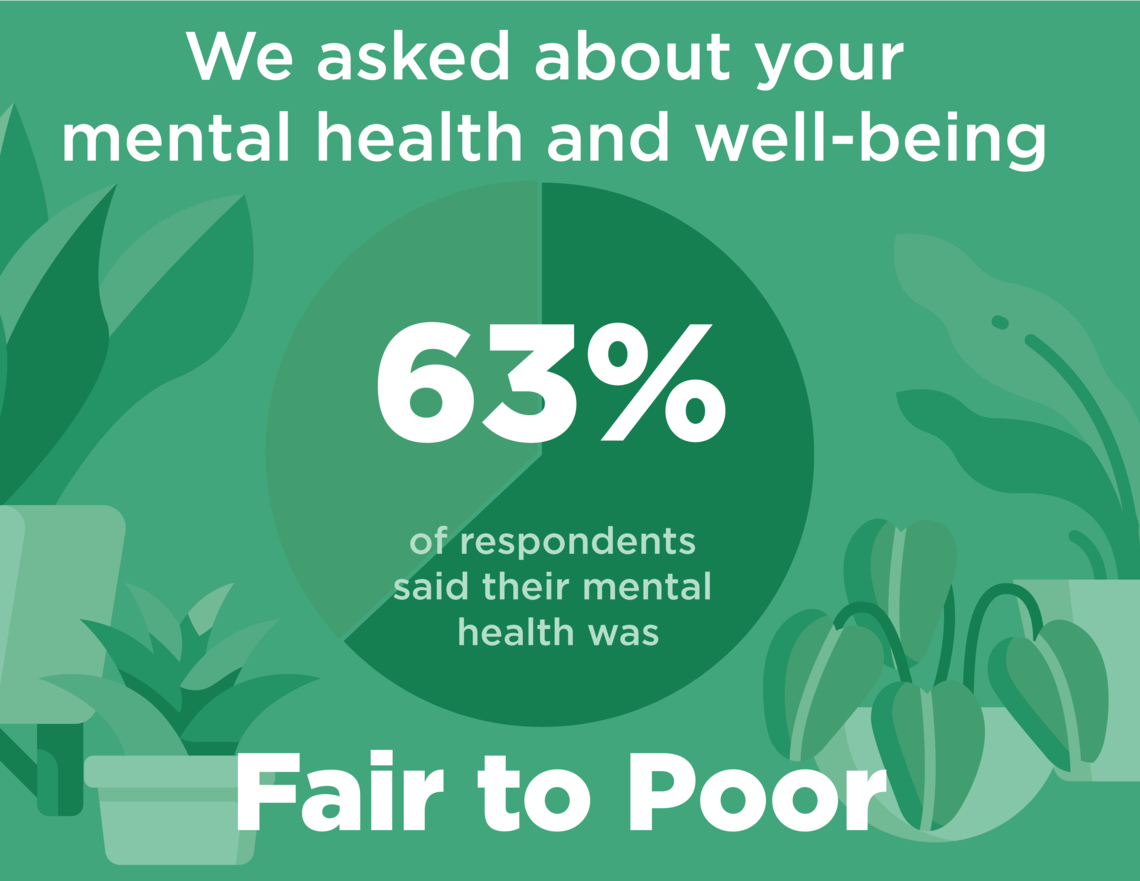 Asking students about their mental health is important
We learned that the majority of students are struggling with their mental health. Discovering what exactly is causing this will help us figure out how best to improve the student experience.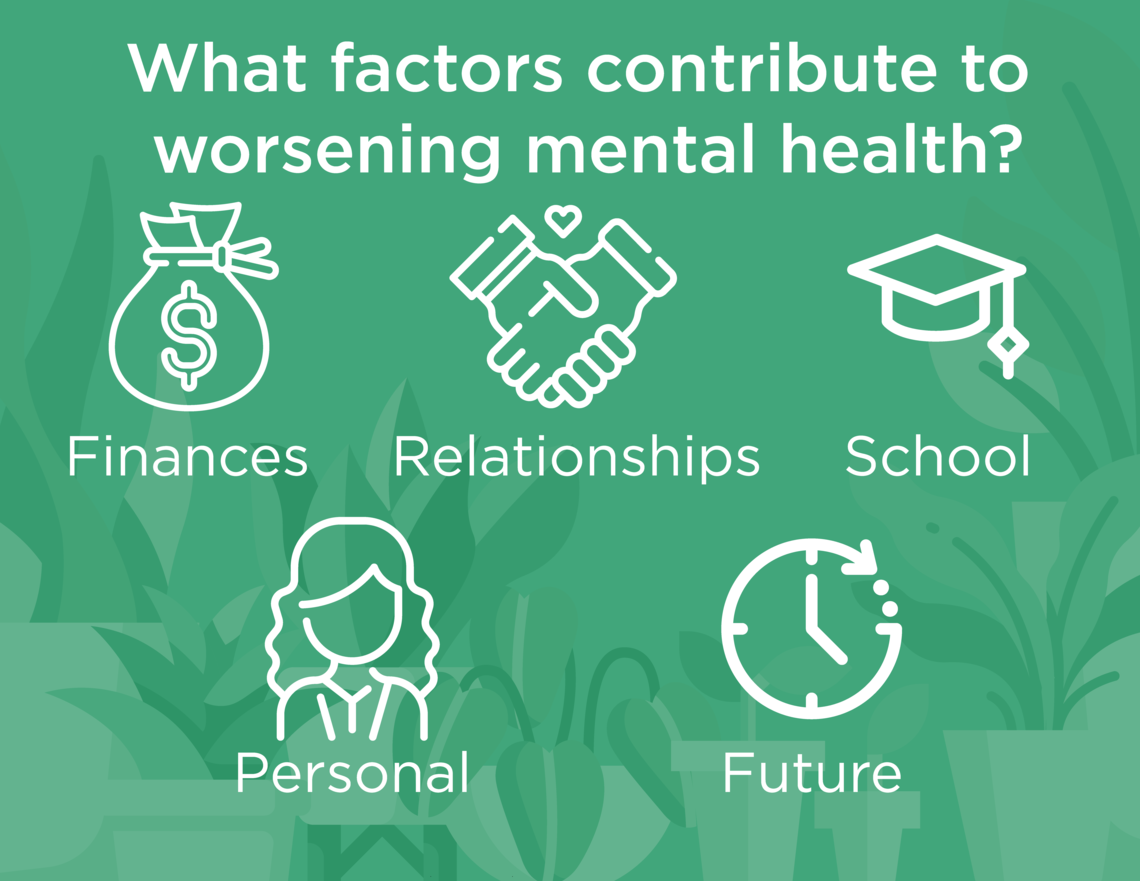 Contributions to worsening mental health
We asked about the factors that contributed to lower overall mental health. Students spoke out and told us their primary reasons. With this in mind, we hope to improve student supports to minimize these factors as much as we can.
Contributions to improving mental health
With the factors that worsen mental health, we also wanted to know what helps graduate students. This information will help guide us even more to create those social supports and services to help improve the student experience.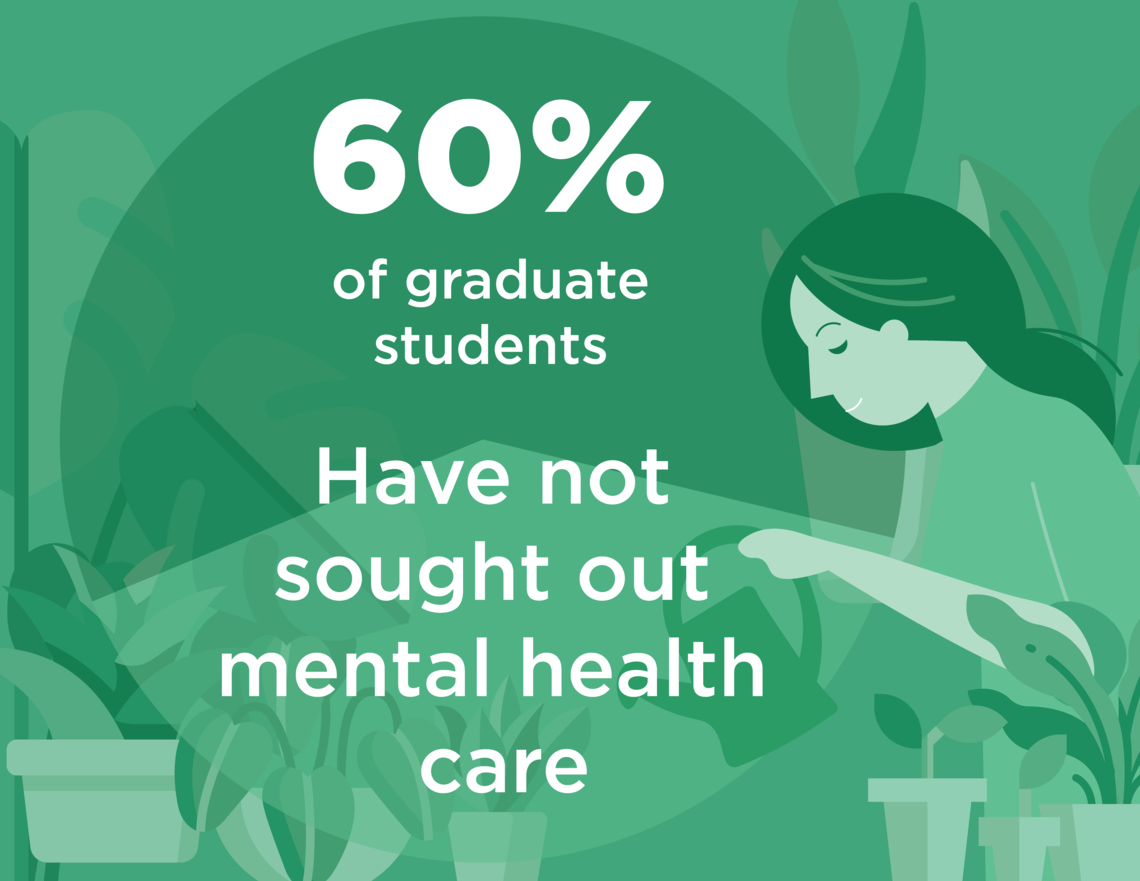 Many students don't access mental health care
With this in mind, our goals drive us to making sure students know what services are available to them so that they can access the resources that are in place.