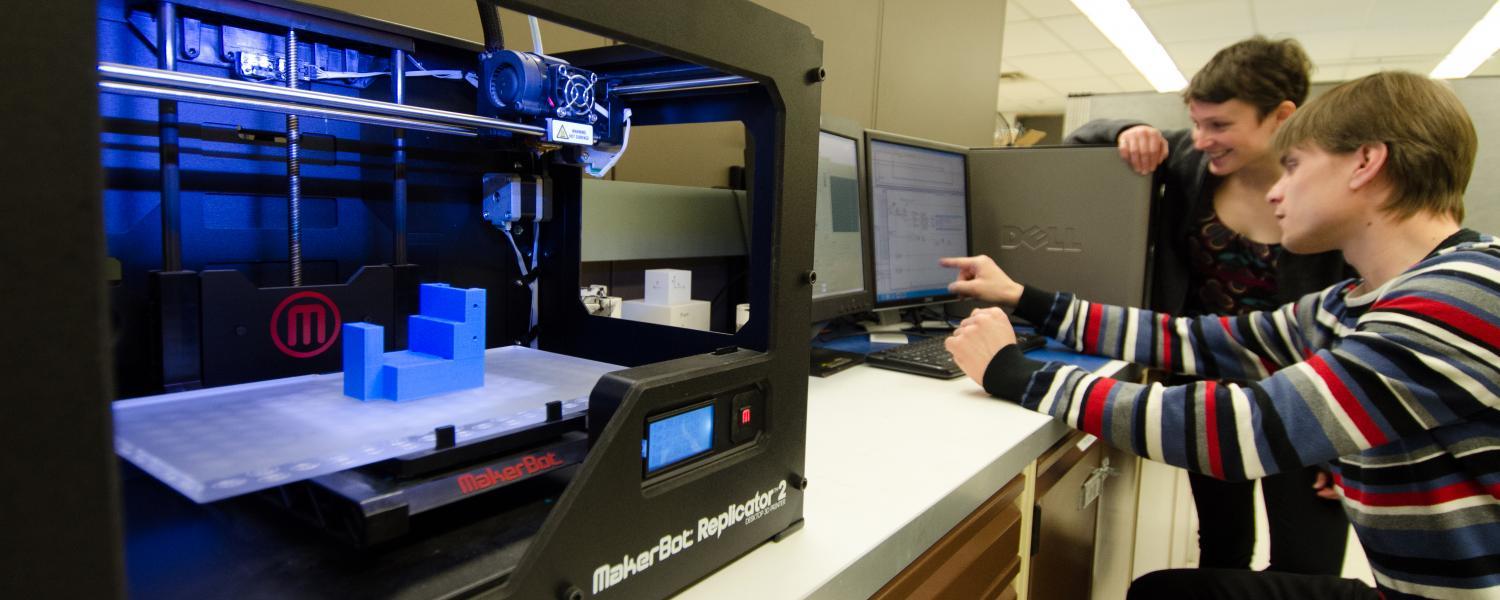 Electrical and Computer Engineering
Doctor of Philosophy (PhD)
Thesis-based program
​For students seeking to gain cutting-edge expertise in a particular area, the Electrical and Computer Engineering doctoral program will place you in a vibrant community of researchers who are focused on finding practical solutions to real-world problems. The PhD is a research-based degree that usually takes three to four years of full-time study following a master's degree, or five to six years following a bachelor's degree. Successful students go on to work in high-tech companies in positions such as senior research and development engineer, senior system/network architect, senior system designer, senior system engineer, senior application engineer, senior application developer and senior software architect. They can also work in academia as an assistant professor or instructor.
Completing this program
Courses: Topics may include virtual environments, data mining, intelligent control, VLSI and SOC, multidimensional signal processing and more.
Professional Development Courses: Students take two professional development courses on communication styles, presentation skills and more.
Thesis: Students will be required to submit and defend an original research thesis.
Software Engineering Specialization: Topics may include modelling and measurement of software performance, advanced software testing and more.
Candidacy: Students will complete both oral and written candidacy exams.
Specializations
Outcomes
Electrical energy, electronics, control, and instrumentation, telecommunications, information and communications technology, computer, software, oil and gas, medical, biomedical, automotive.
A PhD in electrical and computer engineering is usually considered a final degree.
Supervisors
Learn about faculty available to supervise this degree.
Please note: additional supervisors may be available. Contact the program for more information.
GPA
A minimum of 3.5 GPA on a 4.0 point system.
Minimum education
A master's degree in electrical, computer or software engineering from a recognized institution.
For the software engineering specialization
At least one year of experience in software development.
A background of C/C++.
Knowledge of object-oriented design and human-computer interaction.
English language proficiency (ELP)
An applicant whose primary language is not English may fulfill the English language proficiency requirement in one of the following ways:
Deadlines
For admission on September 1:
Canadians and permanent residents: Jan. 31 application deadline
International students: Jan. 31 application deadline
For admission on January 1:
Canadians and permanent residents: Apr. 30 application deadline
International students: Apr. 30 application deadline
If you're not a Canadian or permanent resident, or if you have international credentials, make sure to learn about international requirements
Learn more about this program
Related programs
If you're interested in this program, you might want to explore other UCalgary programs.