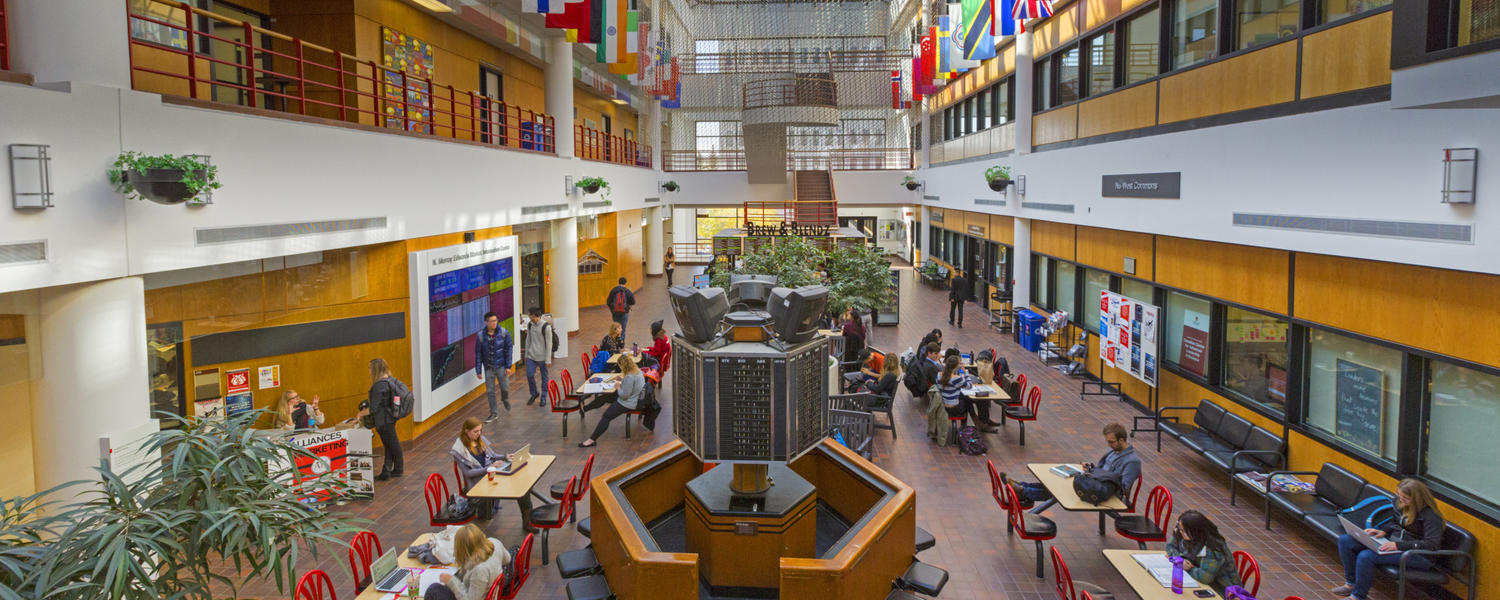 Management
Executive Master of Business Administration (EMBA)
Course-based program
Transforming Canada's future by educating the next generation of business leaders is the goal of the Haskayne Executive MBA (EMBA) program. Increasing complexity, competitiveness and uncertainty is causing experienced professionals to see the need to enrich their skills and deepen their professional networks. The EMBA program is aimed at mid/senior career professionals across a variety of industries. It is a two-year program, with courses on alternating Fridays and Saturdays (one week on/one week off), and one intensive week per semester. The program allows students to work full-time while completing their degree, and ends with a two-week international study tour.
Completing this program
Foundation Courses: 11 courses in accounting, business technology management, marketing, human resources and organizational dynamics and more.

Finance Specialization: Students complete four courses in finance, including three doctoral-level courses.

Integrative Courses: Three course in management studies, business and environment and management studies.
Specializations
Outcomes
Finance, Consulting, Management, Marketing.
A course-based master's degree in management is usually considered a final degree.
GPA
GPA of at least 3.00 on a 4.0 point scale.
For applicants with a GPA below 3.0: An additional requirement of a score of 500 or higher on the GMAT or completion of the GMAC Executive Assessment with a minimum score of 140.*
Minimum education
A four year baccalaureate degree, or equivalent from a recognized institution.
Applicants without a four-year baccalaureate degree may be admissible with a combination of over 10 years of professional work experience and an additional requirement of a score of 500 or higher on the GMAT or 140 on the GMAC Executive Assessment.*

At least ten years' progressive work experience AND a score of 500 or higher on the GMAT exam or a score on the Executive Assessment.
*The final admission decision rests with the Dean of the Faculty of Graduate Studies. See A.1 Qualifications (Exceptional Circumstances).
Documents
A current résumé
A 250-word response to each of "How, considering your career progress to date, does an MBA fit in with your future career goals?" and "When thinking of your own personal successes, were they a result of your own personal skills or your ability to work with others? Please describe"
Additional requirements
Applicants may be interviewed by a member of the Admissions Committee as part of the application screening process.
Applicants should have at least seven years of work experience, a number of years of which must have carried management or professional responsibility.
Test scores
Completion of the GMAT with a recommended minimum score of 500 or completion of the GMAC Executive Assessment with a minimum score of 140.
English language proficiency
An applicant whose primary language is not English may fulfill the English language proficiency requirement in one of the following ways:
TOEFL score of 97 (Internet-based). Our institution code is 0813
IELTS score of 7.0, or higher (Academic version)
Tier 3 of the International Foundations Program with minimum grades of B,B,B (Writing & Grammar, Reading Comprehension, Listening Comprehension & Oral Fluency)
Deadlines
For admission on September 1:
Canadians and permanent residents
International students
If you're not a Canadian or permanent resident, or if you have international credentials, make sure to learn about international requirements
Learn more about this program
Related programs
If you're interested in this program, you might want to explore other UCalgary programs.