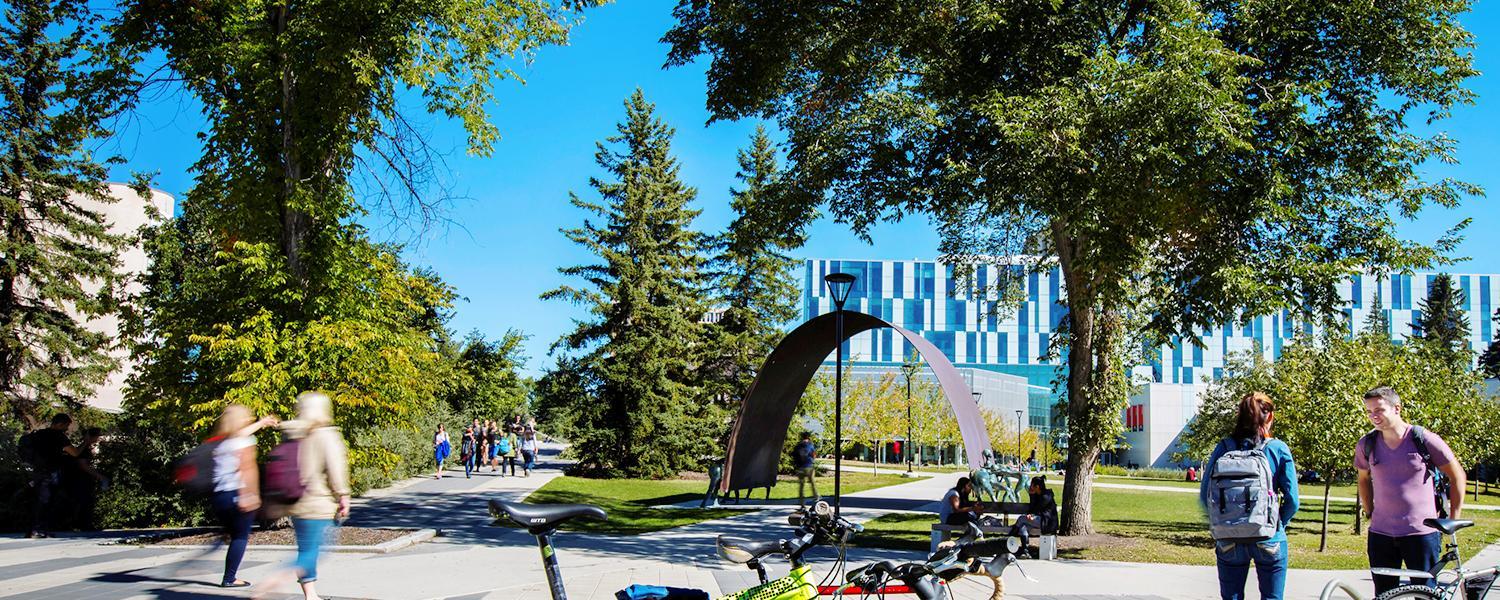 Educational Research
Master of Education - Specialist (MEd - Spec)
Course-based program
The course-based Master of Education: Specialist Route program is aimed at working professionals, and is designed to educate students as leaders of professional practice in the field of educational research. This degree will deepen educators' understanding of their chosen field. It will help them gain a critical awareness of current issues in pedagogy, and will spark fresh insights for new methods and approaches to teaching. Students in this program focus on an academic discipline, field of study, or area of professional practice in one area of specialization. Students do not require a supervisor; an Academic Program Coordinator advises all students within a cohort. 
This cohort-based program has a July start date.
Completing this program
Research Courses: Topics include research methods, program evaluation, participatory and action-oriented research and more.
Additional Courses: Topics may include complex learning problems, assessment and evaluation, classroom, workplace and adult learning and more.
Specializations
Outcomes
Practicing teachers, School leadership, Not-for-profit organizations, Bilingual Education, Curriculum and ICT specialists, Public and Private Education systems, Leadership positions in Community and Non-governmental agencies, Career advancement.
A course-based master's degree in educational research (specialist or interdisciplinary) will give you the prerequisites for the professional Education Doctorate (EdD) or a PhD.
GPA
A minimum of 3.0 GPA on a 4.0 point system, over the past two years of full-time study (a minimum of 10 full-course equivalents or 60 units) of the undergraduate degree.
Minimum education
A four year baccalaureate degree, or equivalent from a recognized institution.
Documents
A written statement indicating the applicant's reasons for pursuing a graduate program in Graduate Programs in Education.
Qualifying Experience
Candidates will be expected to have a minimum of two years of teaching experience or alternative professional experience. In some cases, individuals who lack some academic requirements may be considered for admission if they have significant life achievements.
English language proficiency
An applicant whose primary language is not English may fulfill the English language proficiency requirement in one of the following ways:
Deadlines
For admission on July 1:
Canadians and permanent residents: March 1 application deadline
International students: March 1 application deadline
If you're not a Canadian or permanent resident, or if you have international credentials, make sure to learn about international requirements
Learn more about this program
Related programs
If you're interested in this program, you might want to explore other UCalgary programs.