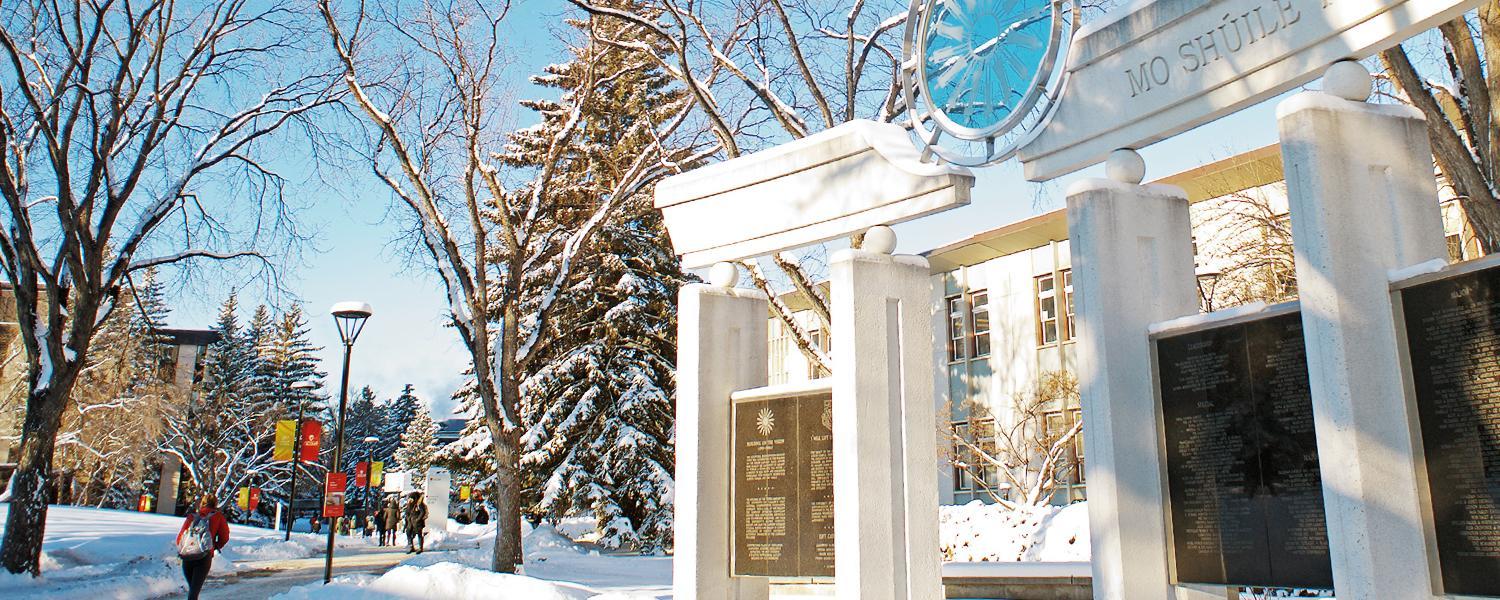 Educational Research
Master of Science (MSc)
Thesis-based program
This program is not currently accepting applications
The Master of Science in Educational Research creates scholars capable of advancing their field of study and requires intensive study through which students will move from general to specialized expertise in a focused area of science-related research. The thesis-based degree is designed to train academics in planning, conducting, evaluating and reporting leading original research with a high degree of competence and integrity. Graduates of the program go on to become the future stewards of their discipline: scholars who are not only capable of generating new research but of transforming the landscape of their profession. This program is only available on campus.
Completing this program
Adult Learning: Students take courses in research methods, topics in adult learning and electives.
Language and Literacy: Students take courses in research methods, theory and research in language and literacy and more.
Learning Sciences: Students take courses in research methods and electives in the learning sciences specialization.
Curriculum and Learning: Students take courses in research methods, interpretive inquiry, interpretive study of curriculum and more.
Leadership: Students take courses in research methods, topics in educational leadership and electives determined by the student and supervisor.
Thesis: Students will be required to submit and defend an original thesis.
Specializations
Outcomes
PhD studies in Education, Research, Not-for-profit organizations, Bilingual Education, Intercultural Communication, English Language Arts, Media Education, Culture Studies, Curricular Consultant, Public and Private Education systems, Leadership positions in Community and Non-governmental agencies.
A master's degree in educational research will give you the pre-requisite for a PhD.
Supervisors
Learn about faculty available to supervise this degree.
Please note: additional supervisors may be available. Contact the program for more information.
GPA
A minimum of 3.5 GPA on a 4.0 point system, over the past two years of full-time study (a minimum of 10 full-course equivalents or 60 units) of the undergraduate degree.
Minimum education
A four year baccalaureate degree, or equivalent from a recognized institution.
Documents
A written statement indicating the applicant's reasons for wishing to pursue a graduate program
English language proficiency
An applicant whose primary language is not English may fulfill the English language proficiency requirement in one of the following ways:
Deadlines
This program is not currently accepting applications
If you're not a Canadian or permanent resident, or if you have international credentials, make sure to learn about international requirements
Learn more about this program
Related programs
If you're interested in this program, you might want to explore other UCalgary programs.