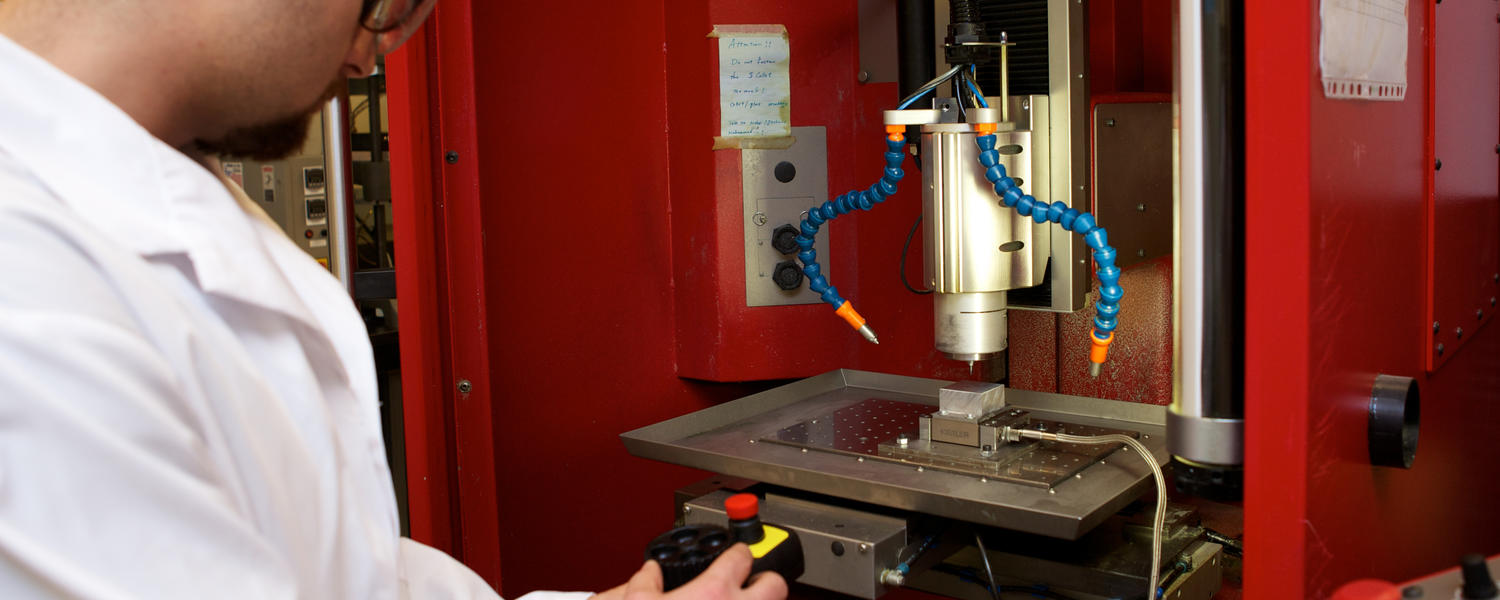 Mechanical and Manufacturing Engineering
Master of Engineering (MEng)
Thesis-based program
PLEASE NOTE: This program is not currently accepting applications
Intended for domestic students, the Mechanical and Manufacturing Engineering (MEng Thesis) program is often taken on a part-time basis. Students learn from highly motivated and internationally-recognized faculty members as they help conduct cutting-edge research, preparing them to be future industrial and academic leaders. The program usually takes four to six years of part-time study beyond a bachelor's degree and requires a minimum of five to six half courses. No more than one course can be at the undergraduate level (500 level), subject to approval by the department head or designate. A thesis/project related to original engineering analysis and/or design must be presented. The program doesn't provide financial support. International students are admitted into the MSc program.
Completing this program
Manufacturing Engineering: Topics may include computer integrated manufacturing, optimization methods with robotics, CAD/CAM/CAE and more.

Mechanical Engineering: Topics may include combustion processes, mechanics of compressible flow, instrumentation, mobile robotics and more.

Research Seminar: Students present at the annual Mechanical Engineering Graduate Student Conference.

Thesis: Students will be required to submit and defend an original research thesis.
Specializations
Outcomes
Consulting, research and development, forensic engineering, management, process control.
A thesis-based master's degree in mechanical engineering will give you the pre-requisite for a PhD.
Supervisors
Learn about faculty available to supervise this degree.
Please note: additional supervisors may be available. Contact the program for more information.
GPA
A minimum of 3.0 GPA on a 4.0 point system, over the past two years of full-time study (a minimum of 10 full-course equivalents or 60 units) of the undergraduate degree.
Minimum education
A four year baccalaureate degree, or equivalent from a recognized institution.
English language proficiency (ELP)
An applicant whose primary language is not English may fulfill the English language proficiency requirement in one of the following ways:
Deadlines
PLEASE NOTE: This program is not currently accepting applications
If you're not a Canadian or permanent resident, or if you have international credentials, make sure to learn about international requirements
Learn more about this program
Related programs
If you're interested in this program, you might want to explore other UCalgary programs.