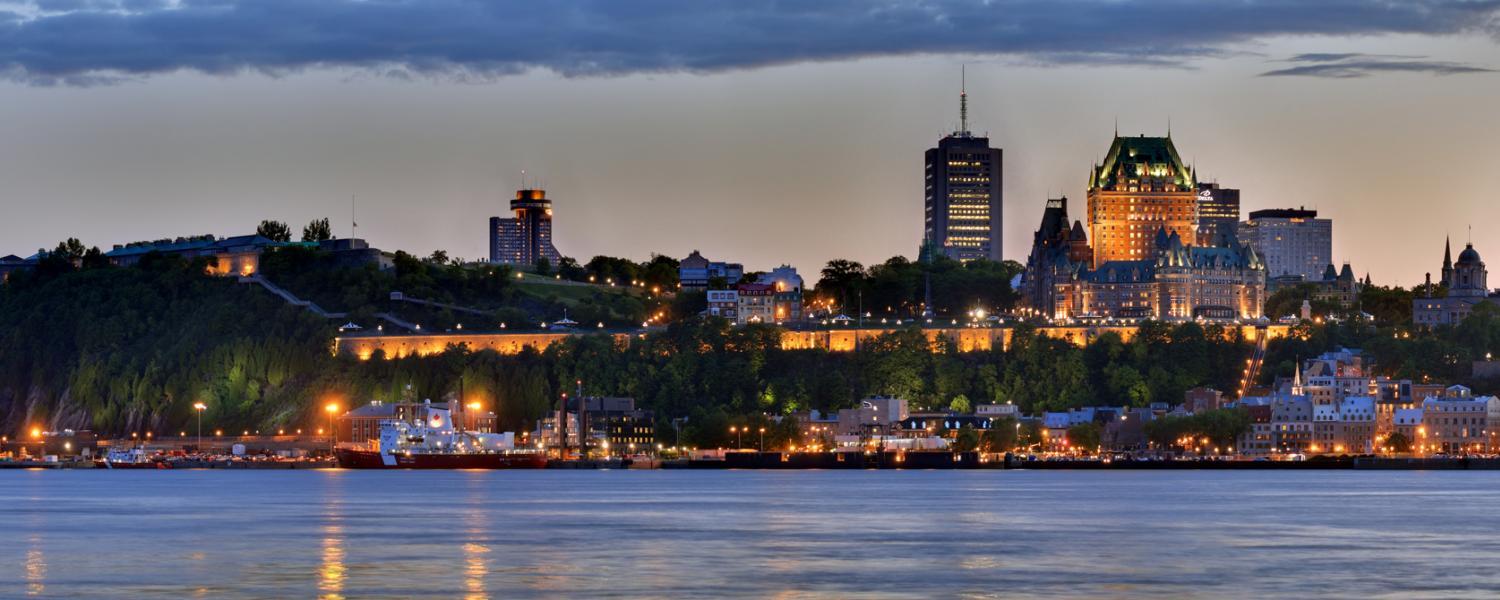 Languages, Literatures and Cultures
Doctor of Philosophy (PhD)
Thesis-based program
This program has three streams - applied linguistics, literature and/or film studies, and transcultural studies.  Students in each stream enjoy personal attention and interaction with professors with far-reaching subject-area expertise who embrace a range of theoretical approaches. The applied linguistics stream focuses on language acquisition, language learning and teaching, and sociolinguistics. Students may choose to undertake experimental studies in any of these areas.  The focal languages for applied linguistics are French, Chinese, German and Spanish. The stream in literature and film studies offers students an opportunity to delve into the study of literary and cinematic productions in French, German and Spanish. Students will acquire theoretical and critical expertise in their chosen field of study. The stream in transcultural studies, the only one offered in Canada, examines the inner differentiation and complexity of cultures from the geographic areas where French, Arabic, Chinese, German, Italian, Japanese, Russian and Spanish are spoken. This program has an interdisciplinary emphasis and students acquire a high degree of cultural literacy. All of these streams will provide students with a broad set of advanced research and communication skills, specialized knowledge, and enhanced language proficiency.
Please note: this program is not intended for students interested in performing research primarily on texts written in English or on English as a Second Language. Applicants in these fields are encouraged to consider programs in Educational Research.
Completing this program
Core courses: Students will take a required course on Additional Language Pedagogy, and a research methods course on Applied Linguistics or Literary and Cultural Studies.
Candidacy: Students will complete both oral and written candidacy exams and submit a dissertation proposal.
Third language: Students must demonstrate reading comprehension in a language other than English and the target language of the PhD program.
Research activities: Students participate in university-wide research activities, including presentations and workshops.
Thesis: Students will be required to submit and defend an original dissertation.
Specializations
Applied linguistics
French
German
Spanish
Transcultural studies
Please visit the Languages, Literatures and Cultures departmental webpage for more information on specializations.
Outcomes
Graduates will be prepared for a profession in the post-secondary sector, cultural organizations, education, finance, government services, immigration, public relations, publishing, tourism and travel, advertising, or communications and media.
A PhD in languages, literatures and cultures is usually considered a final degree.
Supervisors
Learn about faculty available to supervise this degree.
Please note: additional supervisors may be available. Contact the program for more information.
GPA
A minimum of 3.4 GPA on a 4.0 point system, over the past two years of full-time study (a minimum of 10 full-course equivalents or 60 units).
Minimum education
A Master of Arts degree in one of the Languages, Literatures and Cultures areas of specialization, or equivalent, from a recognized institution.
Work samples
A sample of critical writing: MA thesis or research paper or other writing, which the applicant considers representative of his or her best work. Either the sample research paper or the research proposal must be submitted in the target language of study.
Documents
Research proposal of 2-3 pages
Statement of Intent: A 250-word (minimum) statement of research interest including the research topic and the reasons for wishing to pursue graduate work in this unit.
Language
Demonstrate a high level of oral and written competence in the target language (CEFR level C1 or equivalent). The target languages of the program are French, Arabic, Chinese, German, Italian, Japanese, Russian and Spanish.
English language proficiency (ELP)
An applicant whose primary language is not English may fulfill the English language proficiency requirement in one of the following ways:
Deadlines
For admission on September 1
January 15 application deadline for applications and supporting materials
If you're not a Canadian or permanent resident, or if you have international credentials, make sure to learn about international requirements
Learn more about this program
Related programs
If you're interested in this program, you might want to explore other UCalgary programs.