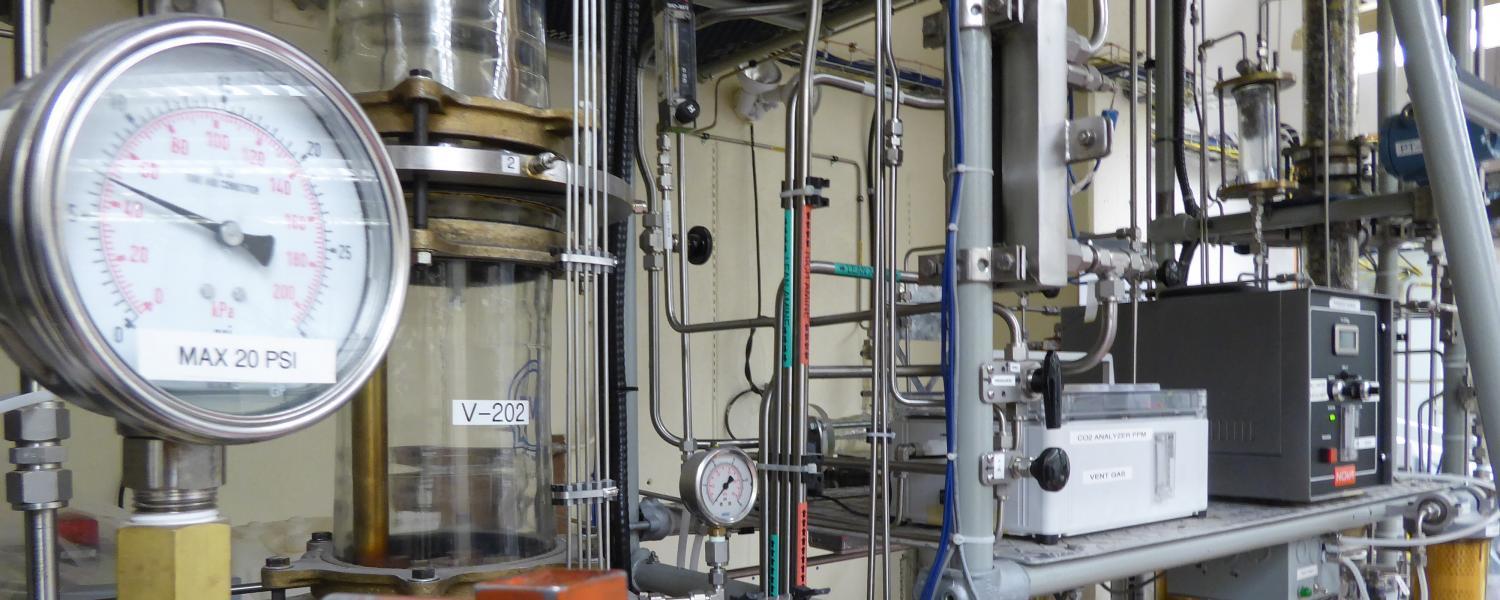 Chemical and Petroleum Engineering
Master of Engineering (MEng)
Course-based program
The MEng in Chemical and Petroleum Engineering gives you a competitive advantage, whether you are focusing your career in a specific area or expanding your opportunities across sectors. This program is often completed in one to two years of full-time study, and part-time options are available. This program is course-based, designed to expand your knowledge through a mix of advanced chemical and petroleum engineering courses. In addition to helping you expand your career in the energy and petrochemicals sectors, this program also gives you upward mobility in pharmaceuticals, food products, metals, fertilizers, synthetic materials and beyond. 
Completing this program
Ten courses are required to complete this degree. Students have the flexibility to select topics based on their interests.
Specializations
Outcomes
Upon successful completion of the professional MEng program in chemical and petroleum engineering, graduates will have a balance of the fundamental knowledge and practical skills required to work in a wide variety of industries in Canada, and worldwide. This includes, but isn't limited to, work in process engineering, petroleum reservoirs, petroleum production, environmental engineering, software development and/or documentation for chemical process/petroleum reservoir simulation software, chemical sales, and more.
A course-based master's degree in chemical and petroleum engineering is usually considered a final degree.
GPA
A minimum of 3.0 GPA on a 4.0 point system, over the past two years of full-time study (a minimum of 10 full-course equivalents or 60 units) of the undergraduate degree.
Minimum education
A four year baccalaureate degree in chemical engineering or equivalent is required for the Chemical Engineering specialization.
A four-year baccalaureate degree in engineering is required for the Petroleum Engineering specialization.
A four-year baccalaureate degree in chemical engineering, petroleum engineering, oil and gas engineering, mechanical engineering, energy engineering, polymer and material engineering or civil engineering is required for the Energy & Environment specialization.
Consideration may also be given for BSc degrees in other fields.
Documents
One official copy of your final official transcript and degree certificates (if degree is not clearly stated on transcripts) in a signed, sealed envelopes from the institution attended. Unofficial transcripts can be uploaded to the online application for initial evaluation purposes. Admission offers, however, are conditional upon receipt of official transcripts.

These documents may be sent to us directly from the institution or they can be mailed to you and you can mail them to us yourself.
We do not consider open official transcripts as official.
English language proficiency (ELP)
An applicant whose primary language is not English may fulfill the English language proficiency requirement in one of the following ways:
Deadlines
We encourage you to apply early as this program receives a high volume of applications and reaches capacity quickly. We send offers to qualified applicants on a rolling basis.
For admission on September 1:
March 1 application deadline
If you're not a Canadian or permanent resident, or if you have international credentials, make sure to learn about international requirements
Learn more about this program
Related programs
If you're interested in this program, you might want to explore other UCalgary programs.