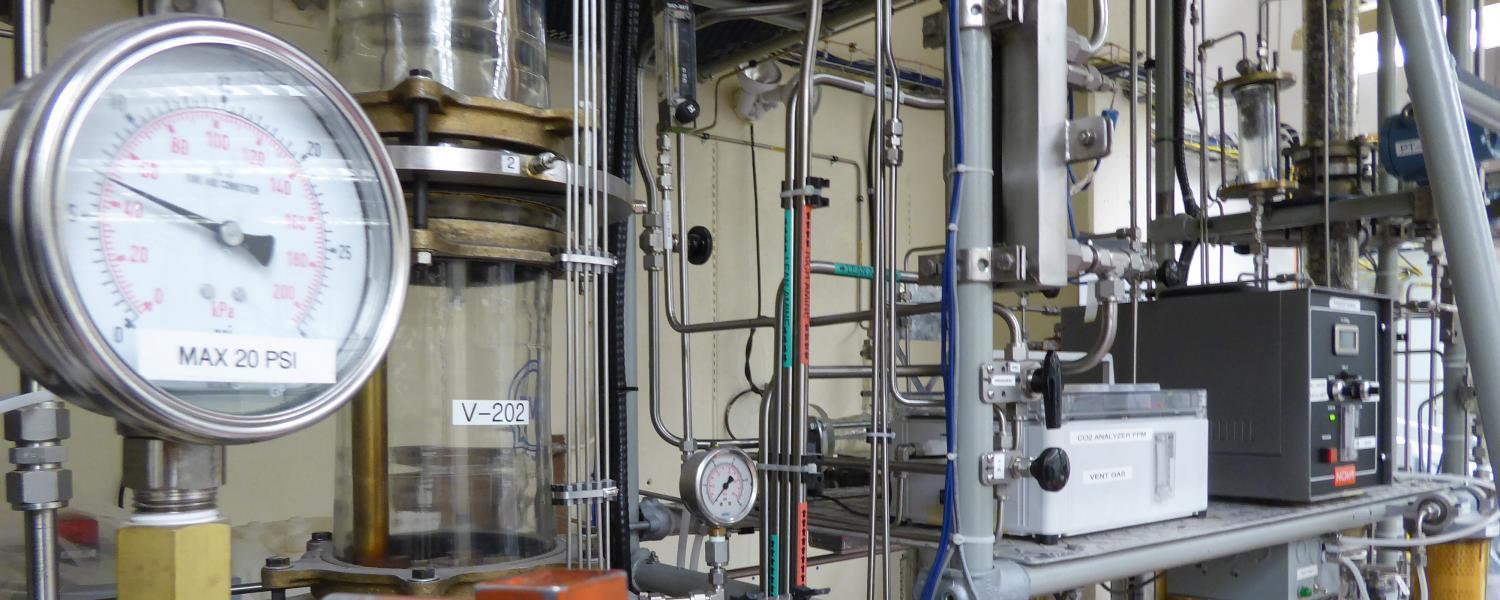 Chemical and Petroleum Engineering
Master of Engineering - Cohort (MEng)
Course-based program
PLEASE NOTE: This program is not currently accepting applications
The MEng in Chemical and Petroleum Engineering gives you a competitive leg-up whether you are focusing your career in a specific area or expanding your opportunities across sectors. As a student in this high-impact, condensed cohort program, you will complete your degree in eight months over the Fall and Winter term of one academic year. This program is course-based, designed to expand your knowledge of chemical and petroleum engineering beyond the undergraduate level. In addition to preparing you for advanced positions in the energy and petrochemicals sectors, you could also tailor your program to expand your career in pharmaceuticals, food products, metals, fertilizers, synthetic materials and beyond. The professional development courses that are integral to this program will ready you for management positions as well. Part-time options are not available through this expedited program, but are available through our regular MEng in chemical and petroleum engineering program.
Completing this program
Core Courses: Four core engineering courses include Engineering Tools, Sustainability, Innovation and Entrepreneurship, and Project Management.
Petroleum Engineering specialization: Six courses in Petroleum Engineering with topics such as Applied Reservoir Engineering, Subsurface Production Operations, Reservoir Analysis and Description, Enhanced Oil Recovery, Natural Gas Engineering, Economic Analysis of Petroleum Systems and Drilling Engineering.
Specializations
Outcomes
Petroleum engineers take part in exploring for and developing oil and gas resources. They apply the principles of geology, physics, chemistry, and engineering sciences to recovering petroleum and natural gas from conventional and unconventional reservoirs and oil sands. In today's increasingly digital environment, petroleum engineers also work in software development for chemical process/petroleum reservoir simulation, data collection and analysis.
Also known as: Design Engineer, Drilling Engineer, Oil and Gas Engineer, Petrophysical Engineer, Production Engineer, Reservoir Engineer, Up-Stream Processing Engineer, Process Engineer, Petroleum Reservoir Engineer, Petroleum Production Engineer
A course-based master's degree in chemical and petroleum engineering is usually considered a final degree.
GPA
A minimum of 3.0 GPA on a 4.0 point system, over the past two years of full-time study (a minimum of 10 full-course equivalents or 60 units) of the undergraduate degree.
Minimum education
A four year baccalaureate degree in chemical and/or petroleum engineering, or closely related degree from a recognized institution.
Documents
One official copy of your final official transcript (and degree certificate if degree is not clearly stated on transcript) in a signed, sealed envelopes from the institution attended.

Unofficial transcripts can be uploaded to the online application for initial evaluation purposes. Admission offers, however, are conditional upon receipt of official transcripts.

These documents may be sent to us directly from the institution or you can have the documents mailed to yourself and then mail them to us.
We do not consider open official transcripts as official.
English language proficiency (ELP)
An applicant whose primary language is not English may fulfill the English language proficiency requirement in one of the following ways:
Deadlines
PLEASE NOTE: This program is not currently accepting applications
If you're not a Canadian or permanent resident, or if you have international credentials, make sure to learn about international requirements
Learn more about this program
Related programs
If you're interested in this program, you might want to explore other UCalgary programs.