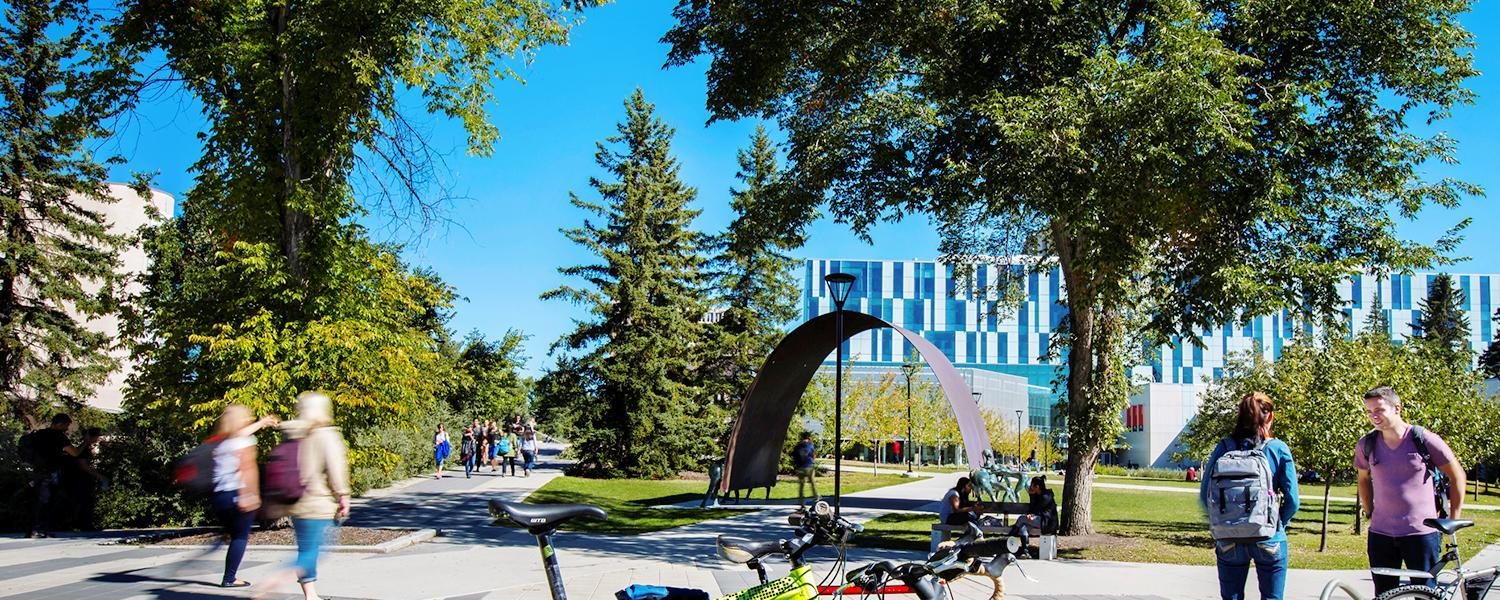 Designing Smart and Secure Communities
Certificate (Cert)
Course-based program
PLEASE NOTE: APPLICATIONS ARE NOT CURRENTLY BEING ACCEPTED FOR THIS PROGRAM.
Making communities more intelligent and safer is an increasingly important issue as citizens expect ever increasing levels of "smartness" from all levels of government, while also feeling secure in their everyday lives. There is currently a great deal of controversy and subtlety in this area. Aggressive measures like video surveillance on every street corner may provide security, but at the expense of individual liberty. This would be antithetical to the goals of a smart community.
To address these issues, the Faculty of Environmental Design is launching a new graduate program that provides valuable theoretical and practical insights into how to be both safe and smart. It draw on substantial expertise within the University of Calgary, augmented by experts from sources including the Safe Design Council®.
Completing this program
Courses: Students will complete three blocks along with a capstone project course, which will be delivered using blended learning.
Research Paper: Students will be required to document their work in the capstone course and present it to the other participants.
Outcomes
Enhanced capabilities in both Smart and Secure Communities for practitioners, policy makers and consultants. The certificate will enhance the practice of professionals including architects, landscape architects, building designers, consultants and policy makers, and also, upon successful completion, confer the Accredited SAFE Design Professional™ certification.
A course-based certificate in Designing Smart and Secure Communities is usually considered a final degree.
Admission requirements
PLEASE NOTE: APPLICATIONS ARE NOT CURRENTLY BEING ACCEPTED FOR THIS PROGRAM.
GPA
A minimum of 3.0 GPA on a 4.0 point system, over the past two years of full-time study (a minimum of 10 full-course equivalents or 60 units) of the undergraduate degree.
Minimum education
A four year baccalaureate degree, or equivalent from a recognized institution.
Documents
Transcripts
A C.V.
Statement of interest (1,000 word max.)
English language proficiency
An applicant whose primary language is not English may fulfill the English language proficiency requirement in one of the following ways:
Deadlines
For admission on September 1:
Canadians and permanent residents: Feb. 1 application deadline
International students: Feb. 1 application deadline
If you're not a Canadian or permanent resident, or if you have international credentials, make sure to learn about international requirements
Learn more about this program
Related programs
If you're interested in this program, you might want to explore other UCalgary programs.