Your responsibilities as a supervisor
Getting started
To ensure a proper start for you and your student:
Student-Supervisor Checklist: Fill out the checklist to establish what is expected of you and your students. Submit it to your graduate program administrator.
Intellectual Property Awareness Checklist: Complete the checklist to become aware of and agree on Intellectual Property.
Academic and Non-Academic Misconduct policies: Ensure that your students have a clear understanding of university policies.
Completion timetable: Work with your student to develop a realistic timetable for completion. Setting up a timetable for completion, which includes various milestones in their graduate education eg. candidacy, will help them organize their time, be more prepared and allow them to measure their progress against realistic expectations.
Become aware of the best practices for your role as a supervisor or being on a supervisory committee. 
Be a wellness advocate. Help create a safe and respectful campus community by reading, understanding and enforcing the policies regarding harassment and sexual violence.
During your supervision
As you continue to supervise your students:
Support your student's professional development

Encourage your students to attend My GradSkills workshops.
Encourage and assist your students in applying for external funding.
Provide students with the opportunity to attend regional, national and/or international conferences to network, receive feedback on their research and see the quality of work taking place in their field of study

Create a supervisory committee (if applicable) that can provide the best support for your student and research.
Review and approve their Annual Progress Report individually each year. Detailed instructions are available to help you complete the report.
Help prepare your students for oral examinations. Let them know how these exams normally proceed, and the standard expectations of an examination committee. Most students benefit from a practise exam, which you can participate in or help arrange.
If you are going on leave, make sure your students have interim supervisors (if needed).
Helping your students through grad school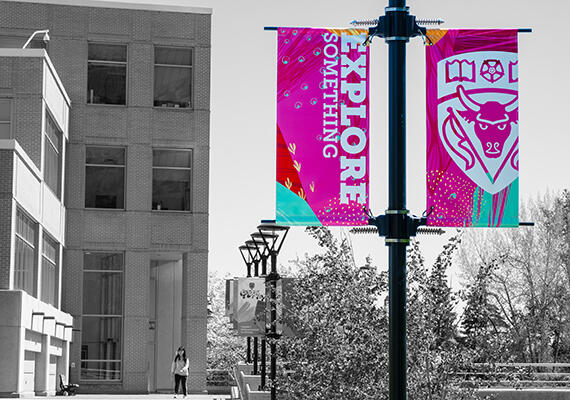 Supervisor profiles
Learn how to create, access and maintain a supervisor profile on the Faculty of Graduate Studies' Future Students website.
The student-supervisor relationship
Your relationship should be collegial and professional to help your students grow intellectually and provide them with the training and resources necessary to perform high-quality research.
Given the power imbalance within the academy, any romantic or sexual relationship (perceived consensual or otherwise) with a student under your supervision is forbidden. For the benefit of all involved, you must disclose any such relationship in writing to your Department Head or Dean and withdraw completely from all supervisory and professional duties related to the student.
Resolving Conflict
Difficulties can arise in the Supervisor-Student working relationship. Try to resolve those issues as soon as possible an avoid escalation through open, honest and respectful discussions with the Student. Avoid being overly accusatory during these discussions. The overall goal is to build a relationship that will be beneficial to both of you, not to 'win' an argument, or be recognized as being 'right'.
Need help? You can connect with
Your graduate Program Director
The student's supervisory committee may be able to provide guidance
The Associate Dean (Student) in the Faculty of Graduate Studies
Tips on being a good supervisor
The best supervisors share their expertise:
Provide your student with regular feedback on their strengths, and areas that are in need of improvement so they can continue to develop as independent and successful researchers. Provide opportunities and resources for them to make improvements.
Engage your student in intellectual and critical discussions. To help your students develop as critical and independent thinkers, engage them in intellectual discussions that give them an opportunity to test and expand these attributes.
Show genuine excitement for your students' research topics. The enthusiasm that a student has for their research project is often influenced by their perception of how enthused their supervisor is of the project. Consider different ways that you can both directly and indirectly demonstrate your interest in their research topics and excitement for the progress that they are making.
Strive to continually improve your own supervisory skills.
Stay up-to-date on the Faculty of Graduate Studies and departmental rules and regulations found in the Graduate Calendar. Take advantage of workshops and resources on campus.