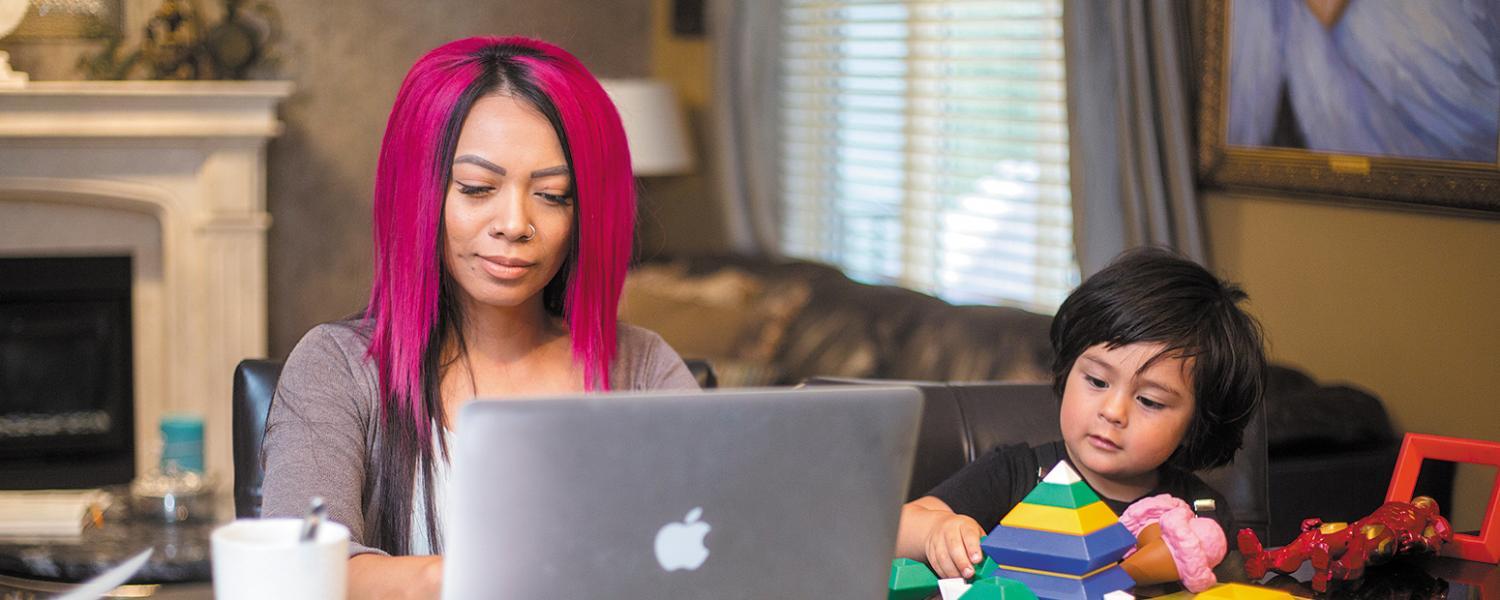 Nursing
Nursing Certificate (Advanced Nursing Practice I and II)
Course-based program
The graduate certificates in Advanced Nursing Practice I and II are designed to provide advanced nursing practice knowledge and practical experience for registered nurses who wish to acquire specialized skills.
The certificates will strengthen nursing professionals' knowledge and skills that are specific to their area of practice, and will support them to integrate role dimensions that include advanced clinical skills, organizational leadership, research, education, professional development and consultation to impact patient, provider, and health system outcomes.
Each specialization within both certificates will be a cohort-based, one-year, part-time online program. The delivery model will allow students who live outside of Calgary to obtain graduate education at the Faculty of Nursing while continuing to work.
Completing this program
Courses: One graduate certificate in Advanced Nursing Practice is part-time and takes one year to complete. This involves taking one course each semester over the four standard semesters (Fall, Winter, Spring, and Summer). All students will complete a specialized practice demonstration in the fourth and final course of each of the certificate programs.
Specializations
Leadership for Health System Transformation

Innovations in Teaching and Learning

Contemporary Topics in Aging

Addiction and Mental Health

Healthcare Innovation and Design

Oncology

Palliative and End of Life Care

Rural and Remote Nursing
Outcomes
The certificates will appeal to nursing professionals and other professionals from health-related disciplines who want to advance their careers in their current direct practice area, who want to transition into a new direct practice area, or who want to enter more senior education, leadership or management positions.
Students who successfully complete one specialization of the Graduate Certificate in Advanced Nursing Practice I and a second specialization of the Graduate Certificate in Advanced Nursing Practice II will be eligible to apply for admission into the Master of Nursing Laddered Certificate Pathway (course-based) degree and will receive advanced credit for the coursework completed. 
GPA
A minimum of 3.0 GPA on a 4.0 point system, over the past two years of full-time study (a minimum of 10 full-course equivalents or 60 units) of the undergraduate degree.
Minimum education
A four-year baccalaureate degree in nursing, or an equivalent degree from a recognized institution. Applicants who hold a baccalaureate degree in another health profession may be considered for admission on a case-by-case basis.
Documents
Transcripts from ALL post-secondary: This includes transcripts from the institutions where the degree was awarded, from any institution where any transfer credit was received towards a program of study, or from where any independent coursework was taken.
Please request that official transcripts be sent to the attention of:
Faculty of Nursing - Graduate Programs
2500 University Drive NW
Calgary AB T2N 1N4
English language proficiency
An applicant whose primary language is not English may fulfill the English language proficiency requirement in one of the following ways:
*Please contact your program of interest if you have any questions about ELP requirements
Deadlines
For admission on September 1:
Canadians and permanent residents:
Applications open Dec. 1
August 1 application deadline.
International students:
August 1 application deadline.
To request a change in specialization:
One week prior to students starting the Graduate Certificate in Advanced Nursing Practice I or Graduate Certificate in Advanced Nursing Practice II.
If you're not a Canadian or permanent resident, or if you have international credentials, make sure to learn about international requirements
Learn more about this program
Related programs
If you're interested in this program, you might want to explore other UCalgary programs.