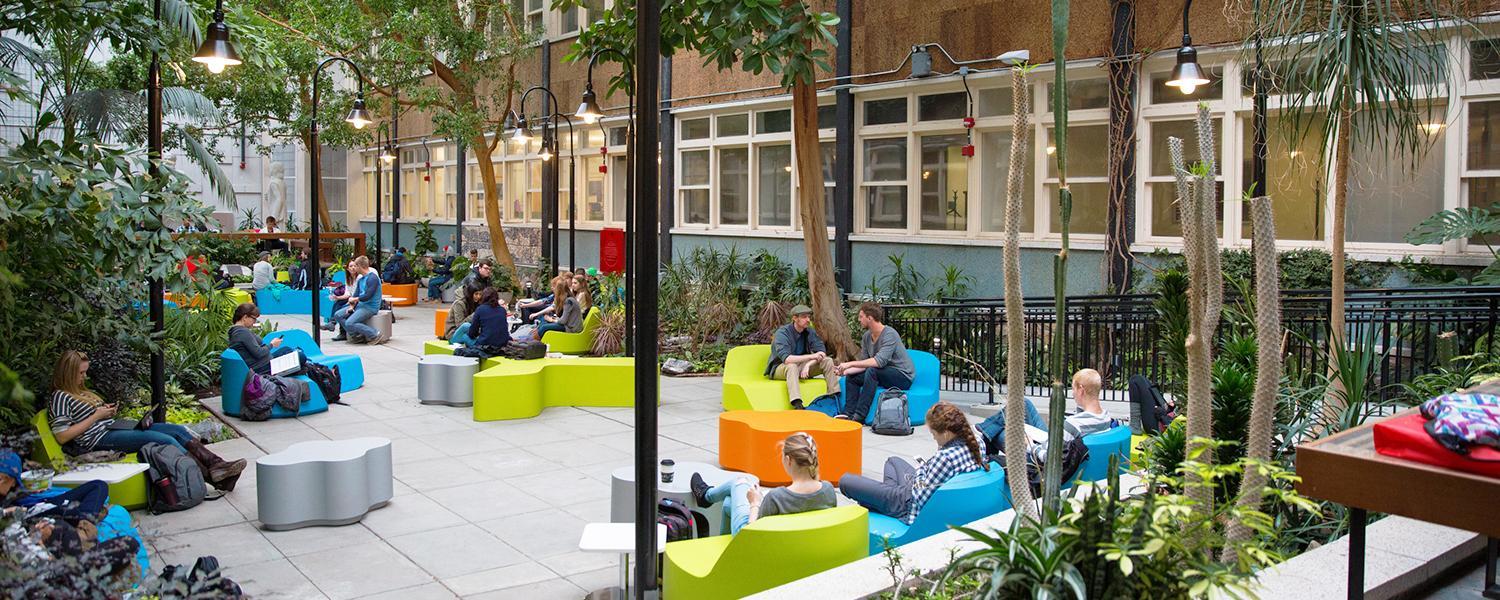 Counselling Psychology
Master of Counselling (MC)
Course-based program
The University of Calgary has offered advanced counselling psychology degrees since 1964, but this option is unique in the flexibility it offers. Most of the course work is delivered online, allowing students to further their professional development while continuing to work and live in their communities.
However, some core competencies to be an effective counsellor can only be gained face-to-face and hands-on. Students are required to be on campus for the program's skills-based courses (offered in the summer as residencies and workshops). You are also required to secure a practicum placement with a school, agency or workplace that offers counselling services and complete two practicum courses in that setting in the winter and fall terms your final year.
Admissions to this program are suspended as of July 1, 2018
Completing this program
Content Courses: Topics include counselling theories, group interventions and processes, research methodology, assessment theory and more.
Practicum Courses: Two counselling practicum courses in a supervised school counselling setting.
Outcomes
Public and private education systems, community and non-governmental agencies, career counselling, school district administration, universities, school-based health and mental health centers, community-based day treatment or residential clinics/hospitals, juvenile justice programs, private practice.
A course-based master's degree in counselling psychology is usually considered a final degree.
GPA
A minimum of 3.0 GPA on a 4.0 point system, over the last two years of full-time study (a minimum of 10 full-course equivalents or 60 units) of the undergraduate degree.
Minimum education
A four year baccalaureate degree, or equivalent from a recognized institution
Documents
A concise rationale for the application (500 words or less).
A CV/personal resume documenting: professional experience; relevant work activities; presentations/publications; and relevant professional development/training.
Statement of intent indicating the applicant's reasons for pursuing a graduate degree in the MC program; their educational goals; their personal and professional aspirations; and future career goals (approximately 500 words).
Additional Courses
A minimum of 9 units (1.5 full-course equivalents) in Psychology or Educational Psychology, including one course each in human development and learning. In addition, applicants are required to have a senior undergraduate Psychology or Educational Psychology course in the area of Communication Skills in Guidance and Counselling, or its equivalent, Communication Skills – Interpersonal and Verbal Facilitation. All prerequisite coursework must be completed with a grade of "B-" or above.
Paid employment or volunteer work in counselling-related and research-related roles will be an asset.
English language proficiency
An applicant whose primary language is not English may fulfill the English language proficiency requirement in one of the following ways:
Deadlines
Admissions to this program are suspended as of July 1, 2018
If you're not a Canadian or permanent resident, or if you have international credentials, make sure to learn about international requirements
Learn more about this program
Related programs
If you're interested in this program, you might want to explore other UCalgary programs.