Applying for a Transformative Talent Internship
Once you have an internship opportunity approved by your supervisor and/or program, you can apply to make your internship a Transformative Talent Internship.
Find an opportunity and get approval from your program/supervisor

Get approval from your graduate program to participate in an internship. Find and secure a suitable internship opportunity.

Eligibility

Confirm you and the internship opportunity meet the eligibility requirements and understand the regulations in the Graduate Calendar. Remember, international students and international internships may have different work eligibility requirements and should contact International Student Services.
Program approvals

Graduate Supervisor and Graduate Program Director signatures (thesis-based), or Graduate Program Director signature (course-based) 

Internship placement details, including:

Position profile
Internship supervisor contact information
Internship salary
Expected hours of work
Learning outcomes

To rank highly, applications will provide:

Employer job description - does the job require graduate-level skills?
Student job description - does the role provide opportunity for the student to develop skills beyond those gained in their academic program?
Learning outcomes - does the application provide 3-5 robust learning outcomes?
Supervisor support - does the supervisor demonstrate solid support for the internship opportunity?

Submission

Email your completed application to gradintern@ucalgary.ca. Remember: 

TTI applications are reviewed by a committee once per month. To be considered, applications must be submitted by the first of the month.
Submission of a completed application does not guarantee funding.
Review

The Internship Review Committee will review your application to ensure it meets the criteria. Within 6 - 8 weeks of applying, you will receive a letter stating if your internship will be funded.

Funding and internship course

If your internship is funded, you will receive a Transformative Talent Internship scholarship.

When your internship is approved, you will be enrolled automatically in the internship course.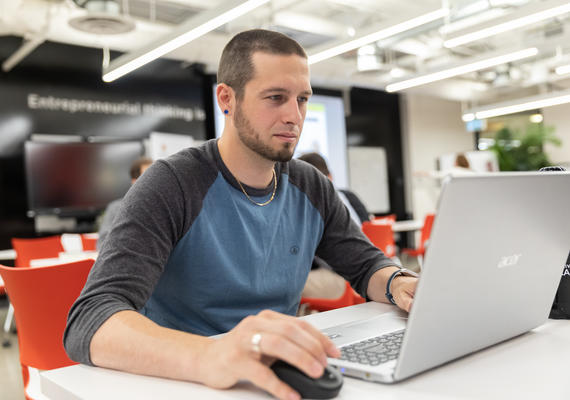 Start the application process early
The application process has many steps. Be sure to give yourself enough time to complete the process.