After my studies, I hope to start a career in materials research and development in the relatively small field of high-temperature proton conducting solids to further expand the applications of hydrogen fuel cells, which are a clean alternative to combustion engines.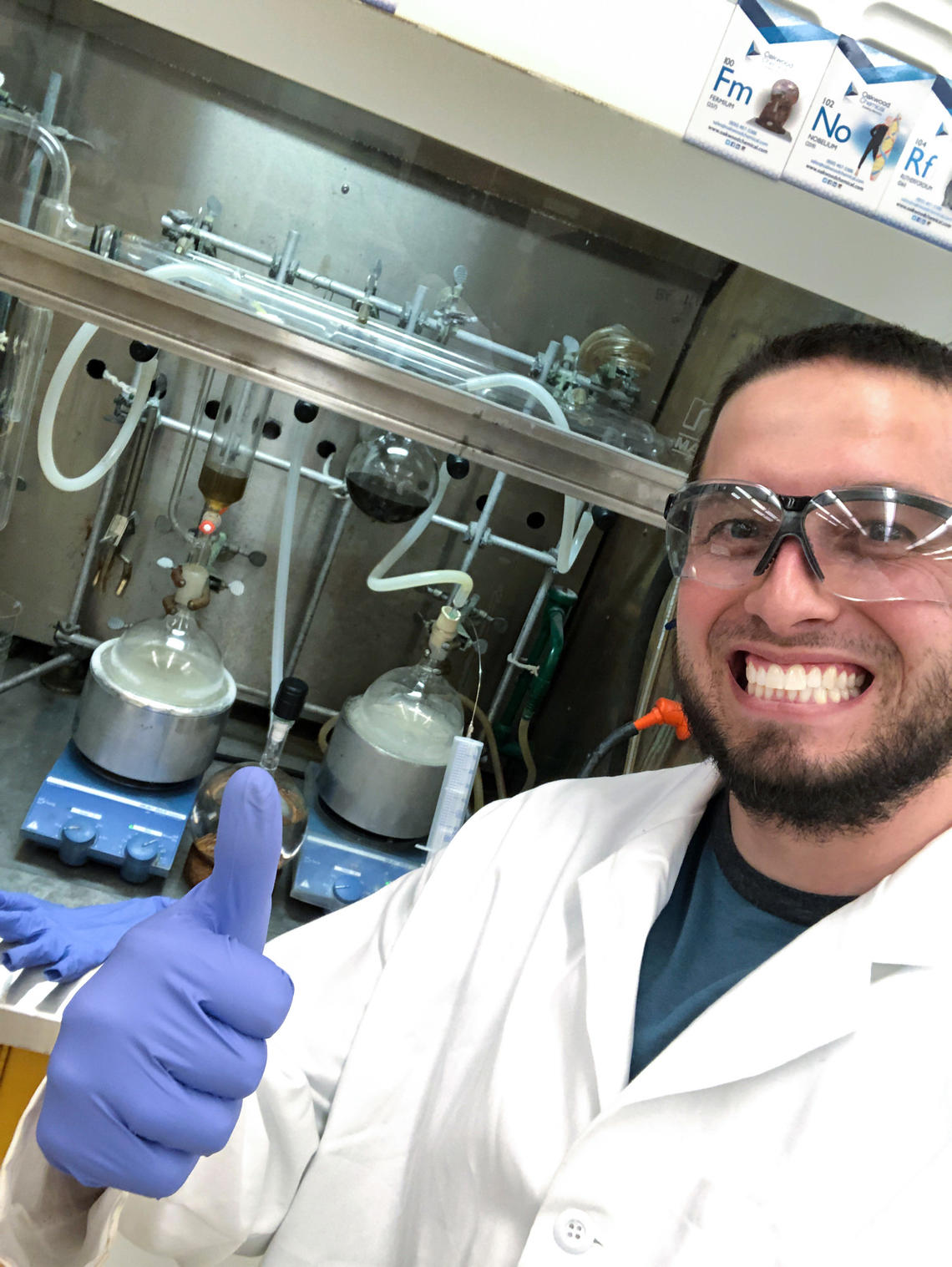 Justin Perras
Did your plans always include grad school?
I didn't really consider going to grad school until the last year of my bachelor's degree. I started university as a mature student and had only focused on finding a career after graduation.
However, I started doing research in one of the groups at the University of Winnipeg which led to an honours project and that's when I really started to think about grad school as an option.
Where would you like to be in ten years?
In ten years, I'd really like to be working in research and development and be settled into a job/career that I'm passionate about. Although, if I was still working in academia as an instructor or professor, I would be happy because I love teaching and find it very rewarding.    
What does success look like for you?
To me, everyone should feel successful any time they have learned something new or improved themselves in some way, whether that be knowledge based or skill based.
When I moved to Calgary, I took up rock climbing and now I'm hooked. I can't imagine not being a climber since I made so many new friends and got to climb up mountains.
What has been the most surprising thing about grad school? 
The first thing people told me when I said I was going to grad school was that I should expect to not have a social life for the next however many years it will take to graduate.
While that may have been true for the first 2-3 weeks with orientations, classes and adjusting to being an instructor, it is almost the exact opposite now. My social life is great. I have lots of new friends and there are tons of things to do on and around campus that doesn't involve being a student.
How do you balance your work and social life?
For me, the work-life balance isn't a huge issue. I started grad school treating it as a 9-5 job. Any teaching obligations, like marking, office hours or answering emails, is only done while I'm on campus during a regular day. I'm okay with working extra time if it's for my research or classes but that's my own choice. Also, weekends are my time where I'm free to do whatever I please, which is usually rock climbing or playing hockey.