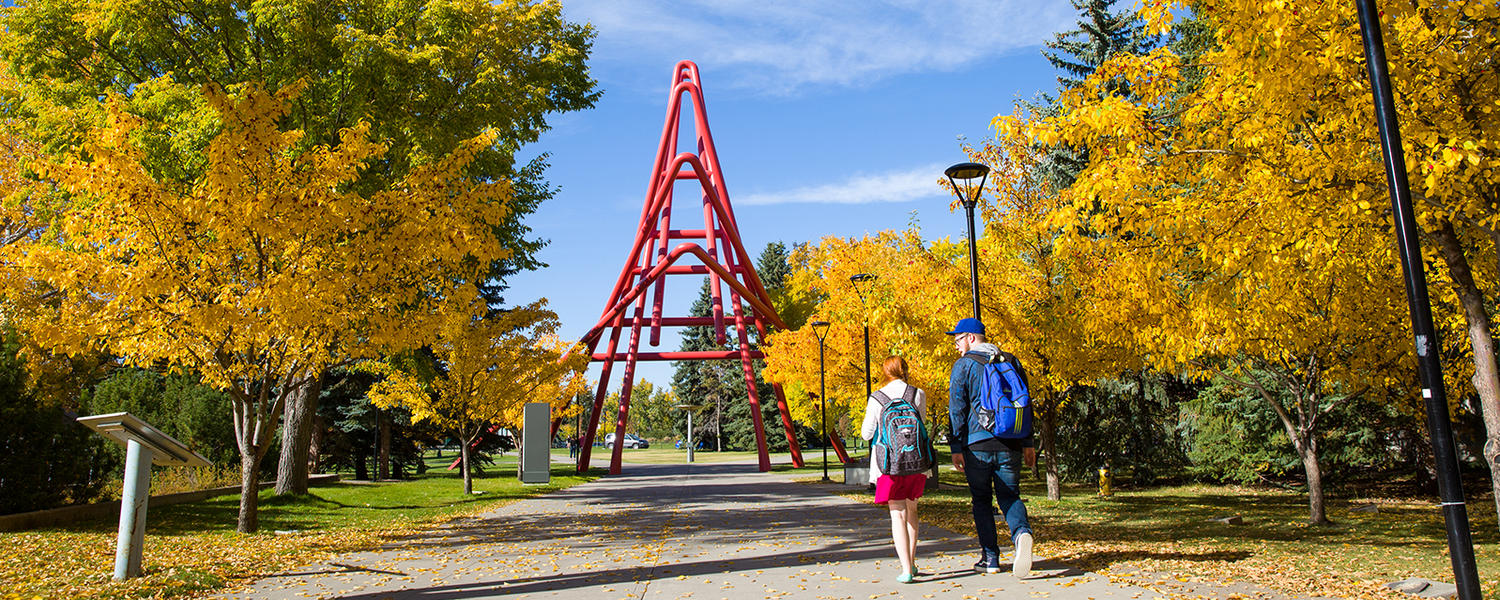 Living on campus
Living in residence connects you to our campus community and your new life as a graduate student
Register or log in to the Resident Portal, the online application system, and complete the form. Once you submit your application, you will hear from the Residence Services office or the Family Housing office.
Living in residence means living in a secure building, having a short walk to campus, and living close to other graduate students.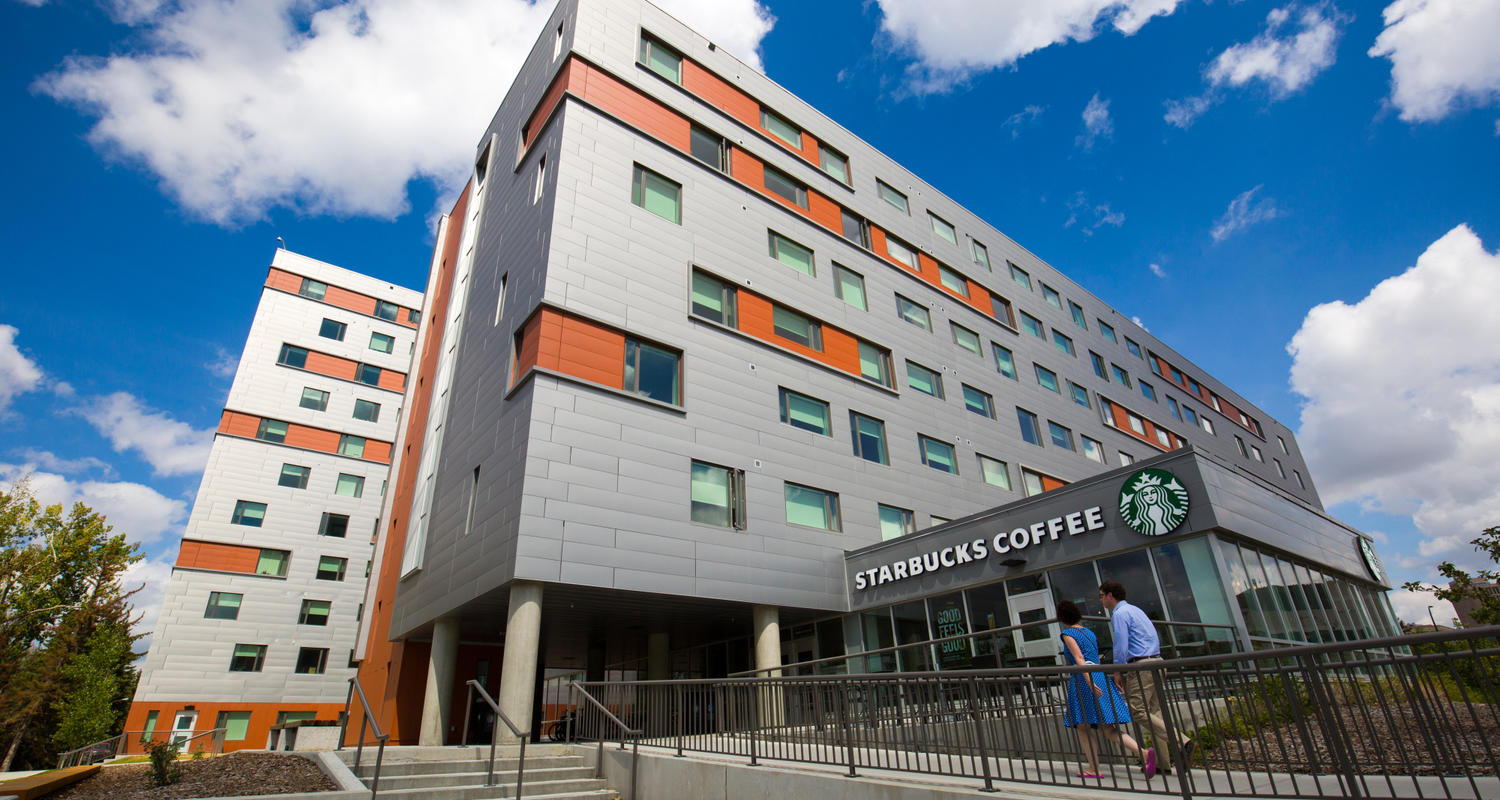 Crowsnest Hall
Crowsnest Hall is our new graduate residence building, featuring study rooms, social and academic lounges, a community kitchen and plenty of green space.
The sense of community is the best part of living in Crowsnest Hall. Many student groups work tirelessly to promote a community among the hundreds of graduate students who live in Crowsnest Hall. Crowsnest Hall and Family Housing offer ample opportunities to meet people and be welcomed into Calgary, especially if you're new to the city.
Simon Barrick
PhD student
The Family Housing community is a specially designed community residence available to those living with their spouse/common-law partner, with/without children and single parents.
We offer grad students with families a built-in community that includes 250 unfurnished townhouses, pairing the convenience of living on campus with the benefit of a number of amenities nearby such as hospital services, public transit and shopping centres. The university also has a residence life program which has planned activities for children and families.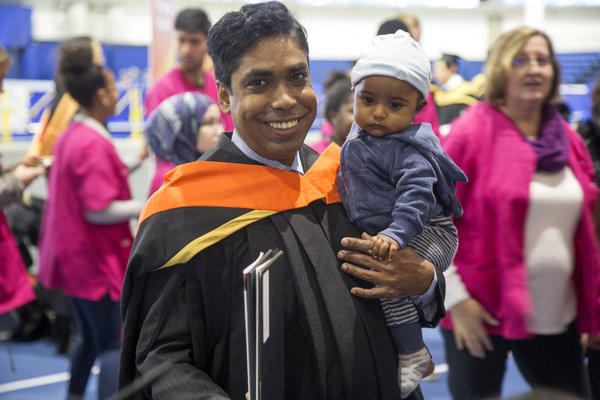 The University Child Care Centre (UCCC) offers daycare and kindergarten services for both UCalgary students and staff.
UCCC promotes a natural process of play in an enriched setting that provides optimal conditions for each child to grow, develop, and learn at their own pace.