Tania S. Smith, PhD
PhD in English, with concentration in Rhetoric and Composition The Ohio State University, USA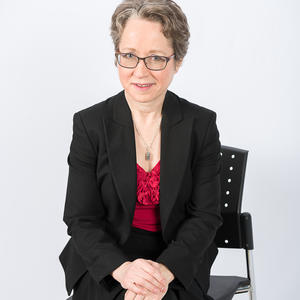 Areas of Research
Rhetoric
Rhetorical theory, criticism, and history. Rhetoric is the art of persuasive and informative communication in any genre and medium. Rhetorical criticism aims to evaluate and understand the situations, ethics, strategies, and various potential effects of communication.
British rhetoric & literature 1650-1800
I examine the rhetorical culture of the era through essays and persuasive works; rhetorical treatises and handbooks; and works teaching eloquent writing, conversation, and behaviour. I am interested in the vocabulary and ideologies involved in rhetorical criticism and education.
Online rhetorical communication
The rhetoric of website design and usability. Rhetorics of ethics, trust, and identity online. Professional ethos. Inquiry into the ways in which technology and culture structures a public, corporate or private forum, enabling some rhetorical strategies while limiting others.
Supervising degrees
Communication and Media Studies Doctoral: Accepting Inquiries
Communication and Media Studies Masters: Accepting Inquiries
More information
Working with this supervisor
I welcome students of historical and/or contemporary strategic communication. While critical and theoretical projects are welcome, I especially appreciate supervising projects that may make a contribution to improving rhetorical practices in any sphere. Projects may combine rhetoric with other theories or methods, as needed. I believe one's theories and methods should deepen and broaden inquiry while keeping it within reasonable limits of an MA or PhD. I value clear, effective, eloquent academic writing that presents insightful, ethical research.
Contact this supervisor
Complete the following form if you are interested in working with this supervisor for your Graduate Program. All fields are required, unless indicated otherwise.
Collection of personal information
Your personal information is collected under the authority of section 33(c) of the Freedom of Information and Protection of Privacy Act. If you have any questions about the collection or use of this information, please contact the Office of Advancement at digital@ucalgary.ca