Steven Greenway, MSc, MD, FRCPC
M Sc Department of Biology, Storey laboratory Carleton University, Ottawa, Canada
MD Faculty of Medicine University of Manitoba, Winnipeg, Canada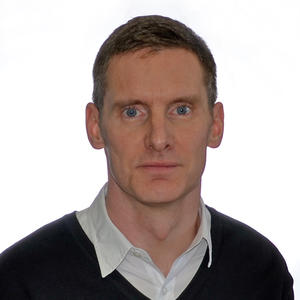 Areas of Research
Cell-free DNA
Fragments of genomic DNA are released into the bloodstream after cell death. Differences in DNA sequence and methylation status can be determined using next-generation sequencing and leveraged to create novel peripheral biomarkers to detect tissue or organ injury. We are studying the use of cell-free DNA for the non-invasive detection of rejection after solid organ transplantation and for risk stratification in patients with aortopathy.
Induced Pluripotent Stem Cells
We are interested in differentiating patient-derived induced pluripotent stem cells (iPSCs) into cardiomyocytes to study cardiomyopathy. We are currently studying the rare mitochondrial disorder, DCMA (the dilated cardiomyopathy with ataxia syndrome) which is common in the Hutterites of southern Alberta and who represent the largest concentration of patients in the world. With digoxin we have identified an effective treatment for the cardiac disease in this disorder but are interested in understanding the mechanism of disease and how digoxin and other potential therapeutics work. This work will inform us regarding myocardial energetics and heart failure.
Microbiome
The gut microbiota, referring to all of the microorganisms in this niche, and its associated metagenome (microbiome) influences diverse aspects of human physiology and changes in its composition impacts human health. The impact of changes in the microbiome after transplantation remains understudied. Mycophenolate mofetil (MMF) is commonly prescribed after transplantation and has proven advantages over other immunosuppressive drugs but gastrointestinal (GI) side effects frequently limit its use. The pathways involved in the metabolism of the prodrug MMF and the bioactive derivative mycophenolic acid (MPA) are well characterized but the mechanism responsible for toxicity is unknown. In the mouse, we have found that an intact gut microbiome is required for MMF-induced toxicity and have demonstrated that gut bacterial metabolism is responsible for the GI inflammation and weight loss associated with MMF exposure. We are now interested in developing microbiome-directed therapies to reduce MMF-associated toxicity.
Supervising degrees
Medical Science Masters: Accepting Inquiries
Biochemistry and Molecular Biology Masters: Accepting Inquiries
Biochemistry and Molecular Biology Doctoral: Accepting Inquiries
Medical Science Doctoral: Accepting Inquiries
Cardiovascular and Respiratory Sciences Doctoral: Accepting Inquiries
Cardiovascular and Respiratory Sciences Masters: Accepting Inquiries
More information
Working with this supervisor
Self-motivated, independent individuals interested in translational research. Interest/experience in bioinformatics an asset.
Contact this supervisor
Complete the following form if you are interested in working with this supervisor for your Graduate Program. All fields are required, unless indicated otherwise.
Collection of personal information
Your personal information is collected under the authority of section 33(c) of the Freedom of Information and Protection of Privacy Act. If you have any questions about the collection or use of this information, please contact the Office of Advancement at digital@ucalgary.ca