Steven Boyd, PhD, PEng
PhD in Mechanical Engineering (Biomechanics)Schulich School of Engineering University of Calgary, Canada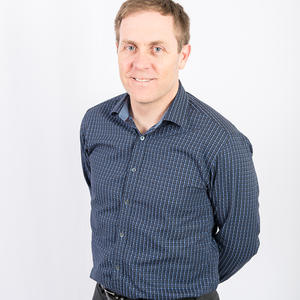 Areas of Research
Biomedical engineering – bone and joint injuries
Dr. Steve Boyd holds a PhD in Biomedical Engineering (Mechancial Engineering). He is a Professor at the Cumming School of Medicine in the Department of Radiology at the University of Calgary, and holds a joint position at the Schulich School of Engineering and Faculty of Kinesiology. He holds a Senior Scholar position from Alberta Innovates – Health Solutions. He is the Bob and Nola Rintoul Chair in Bone and Joint Research and the McCaig Chair in Bone and Joint Health. In 2016 he was appointed the Director of the McCaig Institute for Bone and Joint Health. The focal point for his research is in the Bone Imaging Laboratory, established in 2004. It is comprised of a number of trainees and research staff and an array of micro-computed tomography (µCT) imaging equipment and supporting computing facilities. The research projects focus on using novel imaging technologies and analysis methods to develop methods for better diagnosis and monitoring of diseases such as osteoporosis and osteoarthritis. His work is funded by the Alberta Innovates – Health Solutions (AIHS), the Canadian Institutes for Health Research (CIHR), the Natural Sciences and Engineering Research Council (NSERC) of Canada, and other sources.
Supervising degrees
Biomedical Engineering Masters: Accepting Inquiries
Biomedical Engineering Doctoral: Accepting Inquiries
More information
Working with this supervisor
Motivated, strong academics, well-rounded.
Contact this supervisor
Complete the following form if you are interested in working with this supervisor for your Graduate Program. All fields are required, unless indicated otherwise.
Collection of personal information
Your personal information is collected under the authority of section 33(c) of the Freedom of Information and Protection of Privacy Act. If you have any questions about the collection or use of this information, please contact the Office of Advancement at digital@ucalgary.ca