Sarah Manske, PhD
PhD in Biomedical Engineering University of Calgary, Canada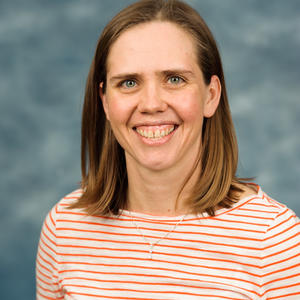 Areas of Research
Musculoskeletal Imaging
My research focuses on using imaging to better understand the mechanisms that underpin diseases of the musculoskeletal system including osteoarthritis, rheumatoid arthritis and osteoporosis. I utilize clinical imaging facilities for human studies in the Centre for Mobility for Joint Health, including high resolution peripheral quantitative computed tomography, computed tomography and magnetic resonance imaging, as well as micro-computed tomography for animal studies.
Supervising degrees
Biomedical Engineering Masters: Seeking Students
Biomedical Engineering Doctoral: Seeking Students
More information
Working with this supervisor
Seeking a strong, interested students with a mix of backgrounds, including engineering, kinesiology and biology to work in a team environment.
Contact this supervisor
Complete the following form if you are interested in working with this supervisor for your Graduate Program. All fields are required, unless indicated otherwise.
Collection of personal information
Your personal information is collected under the authority of section 33(c) of the Freedom of Information and Protection of Privacy Act. If you have any questions about the collection or use of this information, please contact the Office of Advancement at digital@ucalgary.ca