S. Nicole Culos-Reed, PhD
PhD, Exercise and Health Psychology Faculty of Kinesiology University of Waterloo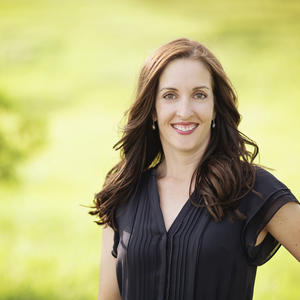 Areas of Research
Exercise and Cancer Survivorship
Nicole is a health behaviour change researcher, interested in the uptake and maintenance of healthy lifestyle behaviours to enhance well-being and promote quality of life across healthy and chronic disease populations. As the Director of the Health & Wellness Lab, her research group primarily examines the role of physical activity on the quality of life of cancer survivors. In particular, her research focuses on bridging the translation from best evidence to best practice, utilizing an interdisciplinary perspective to develop, research and disseminate physical activity programs that positively impact the myriad of physical and psychosocial factors that cancer survivors experience. Putting research into practice, Nicole is also the Director of the Thrive Centre, a free fitness facility for cancer survivors at the University of Calgary, 100% supported by a group of passionate trained student volunteers that serves the local cancer survivor community. Nicole's lab also directs numerous community outreach programming, including Yoga Thrive (yoga for cancer survivors), exercise programming at Wellspring Calgary (a cancer support service), and community-based cancer exercise programs through partnerships with the YMCA and City of Calgary Recreation. To support these outreach initiatives, Nicole has developed a "Cancer and Exercise Training for Fitness Professionals" that has been used to train over 250 professionals to date. Nicole has funding support from the Canadian Institutes of Health Research (CIHR), Canadian Breast Cancer Foundation (CBCF), Wings of Hope, Canadian Imperial Bank of Commerce, Prostate Cancer Canada, The Movember Foundation, and the Alberta Cancer Foundation. More information on her research program can be found at www.thriveforcancersurvivors.com.
Supervising degrees
Kinesiology - Masters: Unavailable
Kinesiology - Doctoral: Unavailable
More information
Working with this supervisor
Interested in students with Kinesiology, Psychology or Science backgrounds, who are passionate about using wellness to enhance the quality of life of those living with a chronic disease. Primarily focused in cancer survivorship, but ongoing work also examining those living with celiac disease or in-patient populations transitioning from rehabilitation to community-based programming. Students who are organized, balanced (have interests outside of academics - what are yours?) and love to work with others are welcome to apply!