Peter Facchini, PhD
PhD University of Toronto
PDF University of Kentucky
PDF Université de Montréal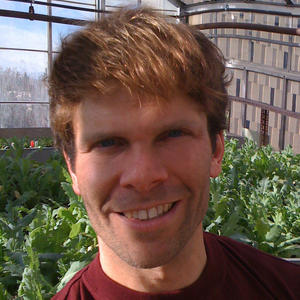 Areas of Research
Plant Metabolic Biochemistry
My research program is aimed at understanding the biochemistry, molecular and cellular biology, and physiology of benzylisoquinoline alkaloid metabolism in opium poppy and related plants. Opium poppy remains the only commercial source for the narcotic analgesics morphine, codeine and several semi-synthetic alkaloid pharmaceuticals. The present availability of a multitude of cloned benzylisoquinoline alkaloid biosynthetic genes, including those encoding the entire known pathway leading to morphine, has created unprecedented metabolic engineering opportunities in plants and microorganisms. We are also exploring similar interests in the biosynthesis of ephedrine and pseudoephedrine in Ephedra spp.
Supervising degrees
Biological Sciences Doctoral: Accepting Inquiries
Biological Sciences Masters: Accepting Inquiries
More information
Contact this supervisor
Complete the following form if you are interested in working with this supervisor for your Graduate Program. All fields are required, unless indicated otherwise.
Collection of personal information
Your personal information is collected under the authority of section 33(c) of the Freedom of Information and Protection of Privacy Act. If you have any questions about the collection or use of this information, please contact the Office of Advancement at digital@ucalgary.ca