Peter Balkwill, MFA, BFA
MFA, Acting / Honours BFA Theatre - Acting Specialization Univeristy of Washington-Seattle / USA Univeristy of Victoria / Canada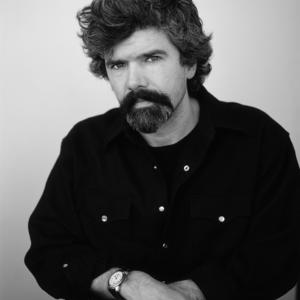 Areas of Research
Performance / Acting, Puppetry, Mask, Performance-Creation / Devising, Directing
Over the last twenty years my research has been tied to stylized forms of physical performance, particularly work that connects with puppetry and mask – how these two conventions play-off-of, and inform each other. In relationship to this work I have been engaged in the implication of collective creation, how this process sits within the ensemble, how it is facilitated, directed and performed. My work examines the relationship of the body in space, connecting the energy of the performer to the energy of the audience in context to both classical and contemporary theatre, text driven or silent narrative.
Supervising degrees
Drama Masters: Accepting Inquiries
More information
Working with this supervisor
I am keen to work with self-driven artists who are eager to find and push the bounds of their individual voice, but also those who are interested in sharing themselves and their strength into the spirit of ensemble – people who bring an optimistic energy into grand struggle of making art.
Contact this supervisor
Complete the following form if you are interested in working with this supervisor for your Graduate Program. All fields are required, unless indicated otherwise.
Collection of personal information
Your personal information is collected under the authority of section 33(c) of the Freedom of Information and Protection of Privacy Act. If you have any questions about the collection or use of this information, please contact the Office of Advancement at digital@ucalgary.ca