Paul Galpern, PhD
PhD in Landscape Ecology University of Manitoba
M Sc in Population Genetics University of Toronto
B Ed in Biology and Geography teaching University of Toronto
B Sc in Ecology University of Toronto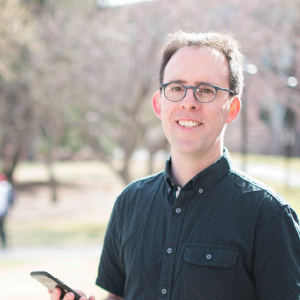 Areas of Research
Conservation in prairie agroecosystems
We take a landscape ecological approach to investigate the delivery of pollination and pest control ecosystem services in prairie agroecosystems. A major area of interest is the role of cropland semi-natural areas as reservoirs for insects that provide ecosystem services, and how these areas may support habitat conservation for other organisms. Our work centres on a multi-year field investigation across Southern Alberta. This work is supported by several conservation and agricultural research funding organizations.
Landscape connectivity and spatial genetics
We research how the spatial structure and connectivity of landscapes influences the mobility of organisms (including insects and wildlife) using GIS-based modelling, neutral genetic, and genomic techniques. Currently we focus on bumble bees in alpine ecosystems, where we are concerned with the resilience of pollinator communities under changing climatic conditions. This work is supported by an NSERC Discovery grant.
Pollinator status
Much of our research is directly or indirectly concerned with bee conservation, and investigates factors that may contribute to pollinator decline in both agricultural and alpine ecosystems. We're also involved in monarch butterfly research. Notably, our finding that bumble bees have been impacted by climate change was published in a leading journal (Kerr, Pindar, Galpern, et al., 2015; Science 349:177-180).
Urban informatics
Our urban-focused research considers how people travel and use space in cities. It borrows analytical techniques from ecology that were originally developed to model animal movements and habitat use. Our multi-lab urban informatics project crowdsources high spatial and temporal resolution GPS location data from smartphones to examine walkability in Calgary, Alberta. This work is supported by a SSHRC Insight Development grant.
Supervising degrees
Environmental Design Masters: Accepting Inquiries
Environmental Design Doctoral: Accepting Inquiries
Computational Media Design Doctoral: Accepting Inquiries
Biological Sciences Doctoral: Accepting Inquiries
Biological Sciences Masters: Accepting Inquiries
More information
Working with this supervisor
We are looking for highly-motivated students to join our lab who are willing to define their own research questions within the areas we study. We are also looking for new ideas we haven't thought of yet. If you can imagine yourself doing any one of the following things, please drop us a line: (1) studying landscape ecology, landscape genetics, or pollinator conservation; (2) collecting and identifying bees and other insects; (3) modelling landscapes and ecological networks; (4) analyzing remote sensing data; (5) modelling movements in urban areas; (6) using GIS; or (7) programming in R.
Contact this supervisor
Complete the following form if you are interested in working with this supervisor for your Graduate Program. All fields are required, unless indicated otherwise.
Collection of personal information
Your personal information is collected under the authority of section 33(c) of the Freedom of Information and Protection of Privacy Act. If you have any questions about the collection or use of this information, please contact the Office of Advancement at digital@ucalgary.ca