Nancy Janovicek, PhD
PhD in History, specialization twentieth-century Canada Department of History Simon Fraser University
MA in Canadian Stuides, specialization in Women's Studies School of Canadian Studies Carleton University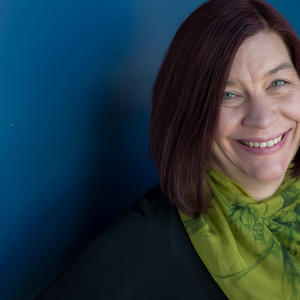 Areas of Research
Twentieth Century Canada
I am particularly interested in the relationship between local social movements and how people mobilize local and state resources in social activism, especially in rural and remote communities. My current book project examines the 1960 and 1970s back-to-the-land movement in the West Kootenays, British Columbia. I examine how "new homesteaders," many of them young urban professionals, influenced social, cultural, and economic change in rural economies in the late twentieth century. My first book, No Place To Go: Local Histories of the Battered Women's Movement (UBC Press 2007), examines feminism in small urban centres and rural communities through the stories of women who organized shelters for abused women in Nelson, British Columbia, Kenora and Thunder Bay, Ontario, and Moncton, New Brunswick. Two of the chapters include Indigenous women's organizing in Northern Ontario. I have also published articles on campaigns to protect reproductive rights in Canada.
Canadian Women's and Gender History
I have co-edited two volumes on feminist history and women's and gender history in Canada. Feminist History in Canada: New Essays on Gender, Work, and Nation (UBC 2013), co-edited with Catherine Carstairs, is a collection of essays first presented at the 2010 Canadian Committee on Women's History/Comité canadien de l'histoire des femmes conference "Edging Forward, Acting Up: Gender and Women's History at the Cutting Edge of Scholarship and Social Action." Dr. Carstairs and I served as co-chairs of the CCWH/CCFC during the early stages of this volume. Reading Canadian Women's and Gender History, co-edited with Carmen Nielson, is forthcoming with University of Toronto Press in the Studies in Gender and History Series. The collection includes fourteen original essays by prominent Canadian scholars at all stages of career. I am also active in feminist and community politics in Calgary. My knowledge of feminist history informs my activism and advocacy for social policy to advance equality.
Oral History
My research projects incorporate oral history and archival records that are still privately held by organizations or individuals. I have also published on ethics and oral history and have advocated for improvements to the policies that govern oral history research.
Supervising degrees
History - Doctoral: Accepting Inquiries
History - Masters: Accepting Inquiries
History - Masters: Accepting Inquiries
Working with this supervisor
I am interested in supervising students who are interested in social movements, social policy, and social change in twentieth-century Canada, as well as students interested in gender history and social and cultural history projects.
Contact this supervisor
Complete the following form if you are interested in working with this supervisor for your Graduate Program. All fields are required, unless indicated otherwise.
Collection of personal information
Your personal information is collected under the authority of section 33(c) of the Freedom of Information and Protection of Privacy Act. If you have any questions about the collection or use of this information, please contact the Office of Advancement at digital@ucalgary.ca