Meghan McDonough, PhD
PhD in Human Kinetics with specialization in Sport and Exercise Psychology School of Human Kinetics University of British Columbia, Canada
M Sc in Human Kinetics with specialization in Sport and Exercise Psychology School of Human Kinetics University of British Columbia, Canada
B Sc Faculty of Kinesiology University of Saskatchewan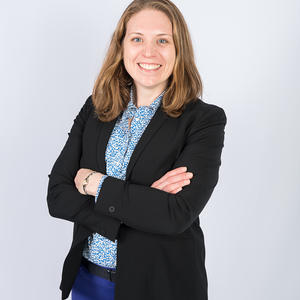 Areas of Research
Social Relationships in Physical Activity
My research in exercise, health, and sport psychology focuses on the role of social relationships in physical activity, health behaviour, and psychological well-being. I look at social relationships from the perspective of emotional and motivational processes, coping with stress, posttraumatic growth, psychological well-being, and self-perceptions. This research includes concepts such as social support, relationship quality, social interactions, social networks, social perceptions, connectedness, relatedness, and social contacts. I have worked with a variety of populations, with a particular focus on clinical populations, chronic disease, and underserved or marginalized populations. My current focus is primarily on social processes in physical activity with cancer survivors and older adults. My research employs both qualitative and quantitative methods, and includes observational, longitudinal, and experimental designs.
Supervising degrees
Kinesiology Masters: Accepting Inquiries
Kinesiology Doctoral: Accepting Inquiries
More information
Working with this supervisor
Students with a background in kinesiology, psychology, health behaviour, or related field.
Contact this supervisor
Complete the following form if you are interested in working with this supervisor for your Graduate Program. All fields are required, unless indicated otherwise.
Collection of personal information
Your personal information is collected under the authority of section 33(c) of the Freedom of Information and Protection of Privacy Act. If you have any questions about the collection or use of this information, please contact the Office of Advancement at digital@ucalgary.ca