Marie Elizabeth Fraser, PhD
PhD in Chemistry Queen's University, Canada
B.Sc. (Honours, Chemistry)Queen's University, Canada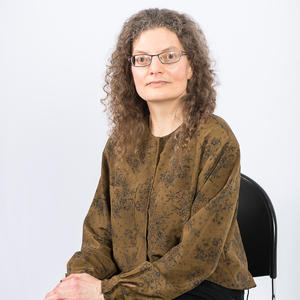 Areas of Research
Structural Biology
My research focuses on using the tools of structural biology to understand how enzymes function in the human body. We purify human and bacterial enzymes produced in E. coli to investigate their activities and study their structures. Our primary tool to study their structures is X-ray crystallography. We crystallize the enzymes and ship our crystals to synchrotrons in Canada or the USA where we collect diffraction data. From these data we interpret how the enzymes work.
Supervising degrees
Biological Sciences Doctoral: Accepting Inquiries
Biological Sciences Masters: Accepting Inquiries
More information
Contact this supervisor
Complete the following form if you are interested in working with this supervisor for your Graduate Program. All fields are required, unless indicated otherwise.
Collection of personal information
Your personal information is collected under the authority of section 33(c) of the Freedom of Information and Protection of Privacy Act. If you have any questions about the collection or use of this information, please contact the Office of Advancement at digital@ucalgary.ca