Marc Strous
PhD in Chemical Engineering Delft University of Technology/The Netherlands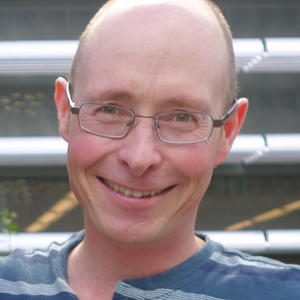 Areas of Research
Bioenergy
We are developing a cost-effective process for the capture of carbon dioxide from air and its conversion into methane – at scale. This enables production of climate-neutral energy. The process is based on algal biotechnology. For more information see: Sharp CE, Urschel S, Dong X, Brady AL, Slater GF, Strous M (2017) Robust, high-productivity phototrophic carbon capture at high pH and alkalinity using natural microbial communities. Biotechnology for Biofuels 10:84, DOI: 10.1186/s13068-017-0769-1 You can also follow me on Twitter or LinkedIn to get a sense of ideas, interests and recent developments.
Subsurface microbial fuel cells
We are developing a process for the below-ground conversion of hydrocarbons in distributed microbial fuel cells to harvest electrical energy from fossil fuel reservoirs while leaving the produced carbon dioxide in the ground. This would enable production of climate-neutral electricity instead of oil and gas.
Metagenomics, proteomics and isotope labeling
Our research is enabled by state of the art metagenomics and proteomics to decipher the metabolism of complex microbial communities. We run our own MiSeq benchtop DNA sequencer and sometimes make use of larger sequencers at the medical campus. We also run our own nano-liquid chromatography and orbitrap mass spectrometer for proteomics. Research projects focusing on these technologies are also possible.
Below ground microbial conversions in aquifers
Hydraulic fracturing is delivering increasing amounts of low cost natural gas to generate electricity. This technology sometimes releases gas into aquifers from leaks in wells. The research focuses on the fate of methane in these aquifers: How do microbes convert the methane to carbon dioxide? The research also addresses the role of "dark microbial matter" in the response of the subsurface microbial community to methane.
Supervising degrees
Geoscience Doctoral: Accepting Inquiries
Geoscience Masters: Accepting Inquiries
More information
Working with this supervisor
I am looking for students with a background in environmental engineering, microbial ecology, microbe-mineral interactions, microbial fuel cells.
Contact this supervisor
Complete the following form if you are interested in working with this supervisor for your Graduate Program. All fields are required, unless indicated otherwise.
Collection of personal information
Your personal information is collected under the authority of section 33(c) of the Freedom of Information and Protection of Privacy Act. If you have any questions about the collection or use of this information, please contact the Office of Advancement at digital@ucalgary.ca