Lindsay Driediger-Murphy, DPhil
DPhil in Ancient History, University of Oxford, UK
MPhil in Ancient History, University of Oxford, UK
BA (Hons.) in Greek and Roman Studies, University of Calgary, Canada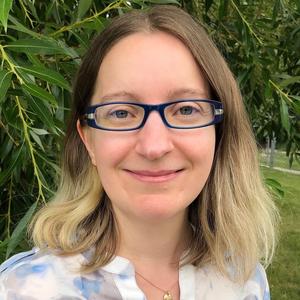 Areas of Research
Roman religion
The effects of religion on Roman life, from politics and society to gender and individual religious experience. I am especially interested in the way Romans understood the nature of their gods. One of my publications on this topic is: Roman Republican Augury: Freedom and Control (Oxford University Press, 2019).
Early Christianity and its interactions with non-Christian religions
The development of Christian movements and how they interacted with adherents of other religions in the Mediterranean world of the first several centuries AD. One of my publications on this topic is: 'God(s) Contrary to Nature: A Theological Debate Between Pagans and Christians', Greek, Roman, and Byzantine Studies 57 (2017): 660-86.
Ancient divination
One of my research specialties is augury, a form of divination used by the Roman state to determine whether the gods would support their political and strategic decisions. I am also interested in other forms of Roman, Greek, and Christian divination. One of my publications on this topic is: 'Falsifying the Auspices in Republican Politics'. In: H. van der Blom, C. Gray, and C. Steel (eds.), Institutions and Ideology in Republican Rome: Speech, Audience and Decision (Cambridge University Press): 183-202.
Greek and Roman historiography
How and why Greek and Roman authors wrote history the way they did. One of my publications on this topic is: 'Theology as a Historiographic Tool in Dionysius of Halicarnassus', Phoenix 68.3-4 (2014): 330-49.
Supervising degrees
Religious Studies - Masters: Unavailable
Greek and Roman Studies - Masters: Unavailable
Greek and Roman Studies - Doctoral: Unavailable
Religious Studies - Doctoral: Unavailable
More information
Working with this supervisor
About Me
I am keen to work with students who want to learn more about the ancient world through close study of the ancient evidence.
I supervise research on topics such as Roman and Greek religion, Roman and Greek history and historiography, and early Christianity. 
Supervision Enquiries
Interested in working with me?
You can reach me at my email address on the Department of Classics and Religion website (see sidebar).
If you are enquiring about working with me, please specify:
What topic you are interested in working on (please include a proposed research question and, at minimum, a few sentences of explanation)
Your previous qualifications (degrees and institutions)
The extent of your knowledge of Greek and Latin
Please note that I am unable to reply to messages that do not include this information. Thank you!
Why Contact a Prospective Supervisor?
By contacting me, you'll be able to find out whether I can supervise your proposed research topic.
You'll also be able to get a sense of whether our working styles are compatible!
Admissions and Funding
Admissions and funding decisions are made by the department, its committees, and the Faculty of Graduate Studies/University of Calgary, not by individual supervisors. Contacting me does not guarantee admission or funding.
How to Apply 
For information about how to apply to our programs, visit our Greek and Roman Studies or Religious Studies graduate pages.