Jihyun Lee, PhD.
PhD. in Mechanical Engineering, University of Michigan-Ann Arbor, USA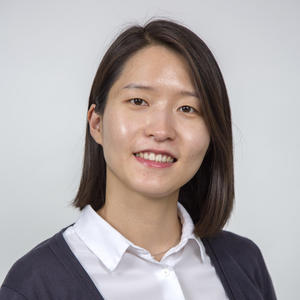 Areas of Research
Mechatronics, robotics, manufacturing, vibrations, dynamics, control
My research mainly focuses on industrial automation with mechatronic systems satisfying high performance with low cost based on the knowledge of dynamics, vibration, control, optimization, and artificial intelligence. Application areas include machine tools, robots, additive manufacturing, and precision measurement. Our research is also finding applications in the pipeline and aerospace industries.
Supervising degrees
Mechanical and Manufacturing Engineering Doctoral: Accepting Inquiries
Mechanical and Manufacturing Engineering Masters: Seeking Students
Electrical and Computer Engineering Masters: Seeking Students
Biomedical Engineering Masters: Seeking Students
More information
Working with this supervisor
The minimum requirements for those who wish to join in our lab are as follows:
Strong theoretic background

Have completed dynamics, vibration and control courses with a grade of A- or above

Hands-on experience

Have built something with electro-mechanical devices

Simulation skills

Have learned MATLAB, C++, Labview, Python, etc
Applications
CV
Transcripts
English scores
Send me through email (jihyun.lee@ucalgary.ca)
Contact this supervisor
Complete the following form if you are interested in working with this supervisor for your Graduate Program. All fields are required, unless indicated otherwise.
Collection of personal information
Your personal information is collected under the authority of section 33(c) of the Freedom of Information and Protection of Privacy Act. If you have any questions about the collection or use of this information, please contact the Office of Advancement at digital@ucalgary.ca