Jeffrey Priest, BEng, PhD, PEng
PhD Geotechnical Engineering Dept of Civil Engineering University of Southampton, UK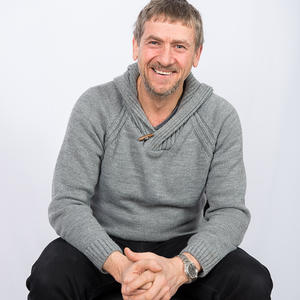 Areas of Research
Geomechanics of gas hydrates
Our group explores the science and engineering of gas hydrate bearing sediments through fundamental to applied research. We use advanced numerical analysis, innovative laboratory testing, and in situ sampling to garner insight into the properties and behaviours of these unique sediments. These micro and macro properties are scaled up to develop the methodologies and technologies required for production of methane gas from hydrate accumulations, to understand the role of hydrates in climate change, and to quantify their effect on submarine slope instabilities.
Supervising degrees
Civil Engineering Doctoral: Accepting Inquiries
Civil Engineering Masters: Accepting Inquiries
Civil Engineering Masters: Accepting Inquiries
More information
Working with this supervisor
We are always interested in considering well-qualified and highly motivated research students at both the Masters and Doctoral level to pursue a graduate degree in Civil Engineering. Interested individuals should have a degree in Civil or Geological Engineering, or a closely related geoscience field. All students must be admitted into the Department of Civil Engineering, and thus meet all requirements.
Contact this supervisor
Complete the following form if you are interested in working with this supervisor for your Graduate Program. All fields are required, unless indicated otherwise.
Collection of personal information
Your personal information is collected under the authority of section 33(c) of the Freedom of Information and Protection of Privacy Act. If you have any questions about the collection or use of this information, please contact the Office of Advancement at digital@ucalgary.ca