Helen Ai He, Assistant Professor, Computer Science
PhD (Informatics), University of Zurich, Switzerland
MSc (Computer Science), University of Calgary, Canada
BSc (Computer Science), University of Calgary, Canada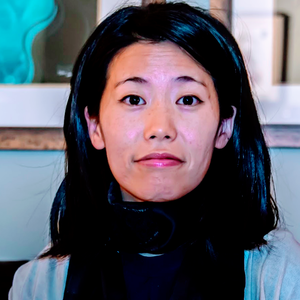 Areas of Research
Social Computing, Inclusive Design
At the C3 Lab, we explore the design of human-centered technologies to bridge (C)ultural barriers, improve (C)ollaboration, and build (C)ommunity. On a high-level, our lab aims to tackle timely high-impact societal problems, by drawing on multidisciplinary approaches at the intersection of computer science, psychology, media art and cultural anthropology. Equity, diversity and inclusion (EDI) are key focuses of this work. The solutions we develop aim to embrace and leverage the benefits of diversity, rather than being hindered by its challenges. Our goal is to design socially conscious, technological solutions that can benefit social good. Our team works on three application areas: (1) Collaboration systems to overcome cultural barriers in distributed work teams, (2) Re-designing social media technologies to address loneliness and isolation and (3) Empowering the public with open data and visualizations.
Supervising degrees
Computer Science - Masters: Unavailable
Computer Science - Doctoral: Unavailable
Computational Media Design - Masters: Unavailable
Computational Media Design - Doctoral: Unavailable
More information
Working with this supervisor
I'm seeking technically skilled, highly creative students with a passion for developing socially conscious technologies and who have an intrinsic interest in issues of diversity, equity and inclusion. 
Before contacting me, please answer the four questions on my website (www.helenaihe.com/research).
You may contact me by email (helen.he1@ucalgary.ca) or using the form below.
(Please note that due to a high volume of emails, I may not be able to reply to every message).