Hadi Hemmati, PhD
PhD in Software Engineering (2007-2011) University of Oslo, Norway
Post Doc (2012-2013) University of Waterloo, Canada
Post Doc (2011-2012)Queens University, Canada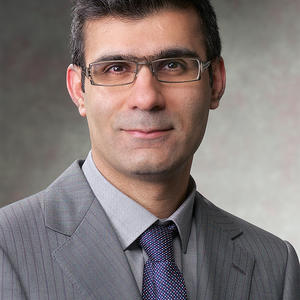 Areas of Research
Software Engineering and Analytics
-- Software testing, verification, validation, and reliability -- Search-based software engineering -- Automated software engineering -- Mining software repositories -- Testing big data application -- Using machine learning for test automation
Supervising degrees
Electrical and Computer Engineering Doctoral: Seeking Students
Electrical and Computer Engineering Masters: Seeking Students
Electrical and Computer Engineering Masters: Seeking Students
More information
Working with this supervisor
Actively looking for PhD candidates in Software Engineering. Will consider MSc inquires as well. Please email me (hadi.hemmati at ucalgary.ca) your CV and transcripts.
Contact this supervisor
Complete the following form if you are interested in working with this supervisor for your Graduate Program. All fields are required, unless indicated otherwise.
Collection of personal information
Your personal information is collected under the authority of section 33(c) of the Freedom of Information and Protection of Privacy Act. If you have any questions about the collection or use of this information, please contact the Office of Advancement at digital@ucalgary.ca