Gregory Taylor, PhD, M.A.
PhD Communication Studies McGill University, Montreal, Canada
M.A. Communication and Culture Ryerson University, Canada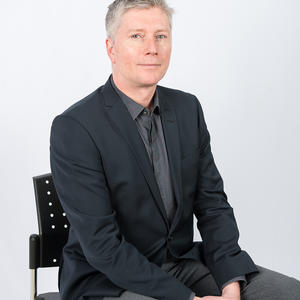 Areas of Research
Communication Policy
My interests are in areas of infrastructure and cultural policy at the national and global levels. I support and practice policy engagement. Policy is a power struggle.
Technology and Society
Is there work beyond determinism and constructivism? My work on wireless explores the potentials of new mobile technologies. Shut Off, my book on digital television, asks if we are truly reaping the rewards of this new approach to broadcasting (spoiler alert: no).
Canadian Media
Canada is an expansive, unique political and economic project. Communication is key. I have written about the place of public broadcasting, sport, piracy, and cultural policy.
Media and Democracy
What is the relationship between media and citizens in an increasingly fragmented mediascape?
Supervising degrees
Communication and Media Studies Doctoral: Accepting Inquiries
Communication and Media Studies Masters: Accepting Inquiries
More information
Contact this supervisor
Complete the following form if you are interested in working with this supervisor for your Graduate Program. All fields are required, unless indicated otherwise.
Collection of personal information
Your personal information is collected under the authority of section 33(c) of the Freedom of Information and Protection of Privacy Act. If you have any questions about the collection or use of this information, please contact the Office of Advancement at digital@ucalgary.ca