Gordon Chua, Ph.D.
Ph.D. in Genetics Biology Department Queen's University, Canada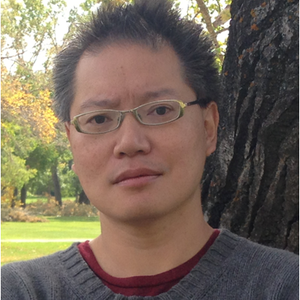 Areas of Research
Eukaryotic Gene Expression and Regulation
Deciphering transcriptional and posttranscriptional regulatory networks in the fission yeast Schizosaccharomyces pombe: Proper regulation of gene expression in all cell types in response to external conditions is fundamental for normal growth and development. Aberrant gene expression as a result of dysregulation is a major cause of numerous complex diseases. Gene expression is controlled at the transcriptional and posttranscriptional level by specialized nucleic acid-binding proteins that regulate mRNA synthesis, stability, localization and translation. Our lab is currently working on two distinct research projects utilizing molecular genetics and functional genomic approaches to better understand transcriptional and posttranscriptional regulation in the fission yeast model system. Project 1 aims to decipher the transcriptional-regulatory network in this organism by the identification of signaling pathways and target genes of transcription factors. Project 2 focuses on the functional characterization of the Pumilio family of posttranscriptional-regulatory proteins by identification of its target mRNAs and interacting proteins. We are specifically investigating the network interactions between transcription factors/Pumilio proteins and their targets that regulate flocculation and the cell cycle in fission yeast.
Supervising degrees
Biological Sciences Doctoral: Accepting Inquiries
Biological Sciences Masters: Accepting Inquiries
More information
Contact this supervisor
Complete the following form if you are interested in working with this supervisor for your Graduate Program. All fields are required, unless indicated otherwise.
Collection of personal information
Your personal information is collected under the authority of section 33(c) of the Freedom of Information and Protection of Privacy Act. If you have any questions about the collection or use of this information, please contact the Office of Advancement at digital@ucalgary.ca