George Colpitts, PhD
PhD in History, with Specialization in Environmental History University of Alberta/ Canada University of Calgary/ Canada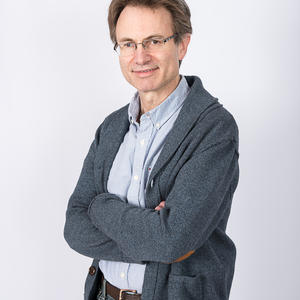 Areas of Research
Environmental History
Human encounters within wild biota, the changing meaning of wildlife , and how humanity has interacted with, found inspiration in, and frequently traded as commodities the wild things around them. My research has included studies of furbearing animals, bears and animal diseases, animals in national parks and trout conservation.
Canadian History
Pre and Post Confederation History; political, economic and social history
Western Canada
Fur trade era, Territorial Western Canada, and provincial histories of Alberta, Saskatchewan and Manitoba
Indigenous People, Cultural Exchange and the Fur Trade
Northern Great Plains Indigenous people and environments, foodways, the impact of historical climate change; and flows of environmental knowledge in the fur trade.
Fur, Modernity and Industrialized relations
20th century fur companies, cash, modern consumerism and changing markets in Northern Canada; industrialized fur manufacture and mass marketing in the 20th century, fur as a national staple and consumer products such as the fur coat.
Treaty Trade, the State, and Business History
My current SSHRC-funded research examines the cultural, social and economic impact of treaty cash bonuses and annuities paid in Western Canada in the 19th and early 20th centuries, indigenous annuity cash circulating in early town economies, and its redistribution among treaty people.
Supervising degrees
History Doctoral: Accepting Inquiries
History Masters: Accepting Inquiries
History Masters: Accepting Inquiries
More information
Working with this supervisor
I welcome applicants who want to push our boundaries of historical knowledge, apply new methods and ask new questions about the people and environments in Canada. I am particularly interested, but not limited to, topics in environmental and Indigenous history, the functioning of the Canadian state in respect to environmental and conservation policies, parks history, consumerism and business history.
Contact this supervisor
Complete the following form if you are interested in working with this supervisor for your Graduate Program. All fields are required, unless indicated otherwise.
Collection of personal information
Your personal information is collected under the authority of section 33(c) of the Freedom of Information and Protection of Privacy Act. If you have any questions about the collection or use of this information, please contact the Office of Advancement at digital@ucalgary.ca