George Chaconas, PhD
PhD in Medical Biochemistry University of Calgary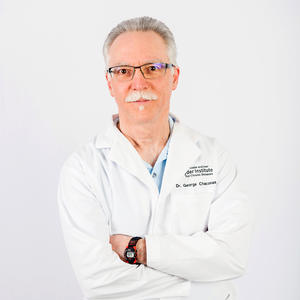 Areas of Research
Molecular Biology of the Lyme Disease Spirochete
Work in my laboratory focuses on several aspects of the Lyme disease spirochete including antigenic variation, vascular transmigration, gene regulation by the HrpA RNA helicase, telomere resolution and functional genomics through structural biology.
Supervising degrees
Biochemistry and Molecular Biology Doctoral: Accepting Inquiries
Biochemistry and Molecular Biology Masters: Accepting Inquiries
More information
Working with this supervisor
Curious and creative minds that are excited about science and the fun that comes with discovery.
Contact this supervisor
Complete the following form if you are interested in working with this supervisor for your Graduate Program. All fields are required, unless indicated otherwise.
Collection of personal information
Your personal information is collected under the authority of section 33(c) of the Freedom of Information and Protection of Privacy Act. If you have any questions about the collection or use of this information, please contact the Office of Advancement at digital@ucalgary.ca