Geoffrey Hay, PhD.
PhD Landscape Ecology - Remote Sensing of Multiscale Landscape Analysis University of Montreal, Quebec, Canada
M Sc Geography - Forest Remote Sensing University of Victoria, British Columbia, Canada
B.Sc Hons - Physical Geography University of Calgary, Alberta, Canada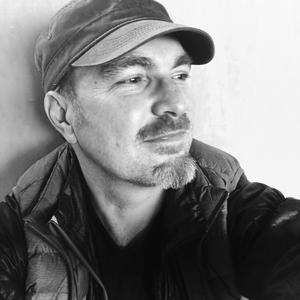 Areas of Research
GEOBIA - Geographic Object Based Image Analysis
Dr Hay has over 25 years experience in GIScience and leads an active graduate research program in Geographic-Object Based Image Analysis (GEOBIA) - emphasis Energy and the Urban Environment. He is also the author of more than 240 scholarly works, including a co-authored book on GEOBIA (Springer, 2008) and 5 co/edited international remote sensing special issues on related topics (CJRS, 1999; JAG, 2005; PERS, 2010, Remote Sens, 2011, 2014). He has been involved in the International GEOBIA Executive and Science Committees (2006-2017) since it was created, has given numerous Keynote Conference Presentations and is currently guest co-editing the 2018 GEOBIA Special issue for IJGI titled "GEOBIA in a Changing World."
Thermal Imaging: HEAT - Heat Energy Assessment Technologies
Dr Hay is actively engaged in developing and applying Geospatial Technologies to Empower Urban Energy Efficiency™ through his award winning university HEAT research program (Heat Energy Assessment Technologies). In Nov 2013, Dr Hay's HEAT team won the MIT Climate CoLab Grand Prize from over 400 crowd sourced contestants world-wide, and appeared in 25+ national/international media interviews. In April 2014, this research was commercialized as MyHEAT Inc.
MyHEAT - Startup Company (www.myheat.ca)
In addition to being an Associate Professor in Geography at the University of Calgary, Dr Hay is also a Co-Founder and Chief Scientific Officer (CSO) at MyHEAT Inc. (www.myheat.ca). In Jan 2016 our team unveiled our first commercial product as www.myheat.ca. In Sept 2016, MyHEAT publicly released over 500,000 detailed heat loss images at the house, community and city level for 9+ Canadian Municipalities - with more on the way. Student projects tend to be highly innovative and industry relevant, with several graduated students being hired full time as part of the MyHEAT Startup Team. See our UofC story : http://www.ucalgary.ca/explore/myheat-keeping-heat-and-costs-down
**Please visit these sites for more information:
[1] Department: http://geog.ucalgary.ca/profiles/geoffrey-hay [2] Research lab: http://www.ucalgary.ca/f3gisci [3] Google Scholar: http://scholar.google.com/citations?user=csNbIxYAAAAJ [4] Research Gate: https://www.researchgate.net/profile/Geoffrey_Hay/ [5] MyHEAT: http://www.myheat.ca [6] TEDx Energy: http://www.youtube.com/watch?v=qjs-n5Lu8Bw
Supervising degrees
Geography Doctoral: Accepting Inquiries
Geography Masters: Accepting Inquiries
Geography Masters: Accepting Inquiries
More information
Working with this supervisor
If you are a prospective student reading this, and hoping to work with me, please realize that I can take only 1-2 students each year, from 20-30+ prospective applicants. I look for outstanding students with high GPAs, strong GeoWeb, GIS and Remote Sensing Image analysis and computer programming skills, good networking experience, a solid image processing background with reasonable statistics skills, and good English writing and communication skills. Special Consideration will be given to candidates that (i) have their own funding i.e., scholarships, fellowships, grants, industry related funding etc; and (ii) have a record of publications and or conference presentations. The best way to get rejected is to send poorly worded emails and repeated queries. If you would like to see more about what kind of candidate I am seeking - please see https://www.ucalgary.ca/geovation.
Contact this supervisor
Complete the following form if you are interested in working with this supervisor for your Graduate Program. All fields are required, unless indicated otherwise.
Collection of personal information
Your personal information is collected under the authority of section 33(c) of the Freedom of Information and Protection of Privacy Act. If you have any questions about the collection or use of this information, please contact the Office of Advancement at digital@ucalgary.ca