Dylan Pillai, MD, PhD
PhD in Molecular Parasitology University of Toronto, Canada
MD University of Toronto, Canada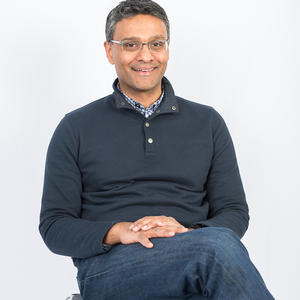 Areas of Research
Molecular Microbiology, Infectious Diseases, Translational Research
Dr. Pillai is a clinician-scientist at the University of Calgary. His group conducts translational research with the aim of developing new treatment and diagnostic strategies for infectious pathogens of global health importance such as P. falciparum malaria. Current field-based collaborations exist with partners in Ethiopia, Bangladesh, and Sri Lanka.
Supervising degrees
Microbiology and Infectious Disease Doctoral: Accepting Inquiries
Microbiology and Infectious Disease Masters: Accepting Inquiries
More information
Contact this supervisor
Complete the following form if you are interested in working with this supervisor for your Graduate Program. All fields are required, unless indicated otherwise.
Collection of personal information
Your personal information is collected under the authority of section 33(c) of the Freedom of Information and Protection of Privacy Act. If you have any questions about the collection or use of this information, please contact the Office of Advancement at digital@ucalgary.ca