Derritt Mason, BA (Hons), MA, PhD
Ph.D.Department of English and Film Studies University of Alberta, Canada
M.A.Department of English and Cultural Studies McMaster University, Canada
B.A. (Hons)Faculty of Information and Media Studies Western University, Canada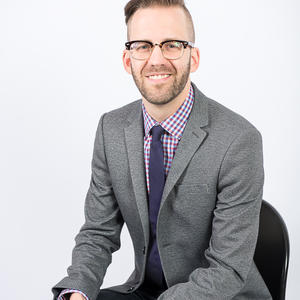 Supervising degrees
English Doctoral: Accepting Inquiries
English Masters: Accepting Inquiries
English Masters: Accepting Inquiries
More information
Working with this supervisor
I welcome undergraduate and graduate students who wish to pursue research in areas including children's and young adult literature, gender and sexuality studies, critical theory, and cultural studies. In my own research and teaching, I enjoy thinking across media and form; I draw on film, comics, video games, fan fiction, and a variety of digital texts in addition to print literature and theory, and I encourage students to do the same.
Contact this supervisor
Complete the following form if you are interested in working with this supervisor for your Graduate Program. All fields are required, unless indicated otherwise.
Collection of personal information
Your personal information is collected under the authority of section 33(c) of the Freedom of Information and Protection of Privacy Act. If you have any questions about the collection or use of this information, please contact the Office of Advancement at digital@ucalgary.ca