David Campbell, MD, PhD, MSc, FRCPC
B Sc (Kinesiology)McGill University
M Sc (Medical Anthropology) University of Edinburgh
MD University of Calgary
PhD (Health Services Research) University of Calgary
Post-doctoral fellowshipMAP Centre for Urban Health Solutions, St. Michael's Hospital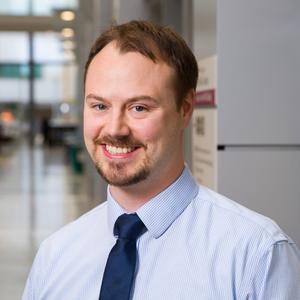 Areas of Research
Areas of Research
I study social disparities and their impacts on clinical outcomes related to metabolic diseases (diabetes, obesity, hypertension). I am interested in supervising students looking to use mixed methods and participatory patient-oriented research to improve the quality of care available to socially disadvantaged populations. My current research program focuses on the development of novel interventions to improve diabetes care and outcomes for individuals experiencing poverty and homelessness.
Supervising degrees
Community Health Sciences - Masters: Accepting Inquiries
Contact this supervisor
Complete the following form if you are interested in working with this supervisor for your Graduate Program. All fields are required, unless indicated otherwise.
Collection of personal information
Your personal information is collected under the authority of section 33(c) of the Freedom of Information and Protection of Privacy Act. If you have any questions about the collection or use of this information, please contact the Office of Advancement at digital@ucalgary.ca