Colleen Cuthbert, NP, PhD
PhD Nursing, University of Calgary, Calgary AB
Master of Nursing, Nurse Practitioner, University of Calgary, Calgary, AB
Bachelor of Nursing, University of Calgary, Calgary, AB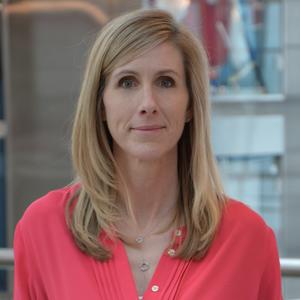 Areas of Research
Health Services Research, Cancer Survivorship, Mixed Methods
The Cuthbert lab is focused on evaluating biopsychosocial health needs and health outcomes of cancer survivors. Using multiple research methods (quantitative and qualitative), Dr. Cuthbert's program of research includes patient-oriented research approaches, integrated knowledge translation strategies, qualitative research, and the use of administrative health data sets. Dr. Cuthbert's goal is to ultimately improve health and wellbeing in cancer survivors and their families by developing innovative approaches to survivorship care. The Cuthbert lab supports a multidisciplinary training environment to develop the next generation of clinician scientists with interest in cancer survivorship, health services research, and integrated knowledge translation.
Supervising degrees
Nursing - Masters: Accepting Inquiries
Nursing - Doctoral: Accepting Inquiries
Working with this supervisor
Inquiries for co-supervision related to cancer survivorship at PhD or Post-Doctoral level are welcome. Applicants must be self-motivated and have relevant research and/or clinical practice experience.
Contact this supervisor
Complete the following form if you are interested in working with this supervisor for your Graduate Program. All fields are required, unless indicated otherwise.
Collection of personal information
Your personal information is collected under the authority of section 33(c) of the Freedom of Information and Protection of Privacy Act. If you have any questions about the collection or use of this information, please contact the Office of Advancement at digital@ucalgary.ca