Charles Henderson, Ph.D. P.Geol. FRCGS
Ph.D. in Micropaleontology Department of Geoscience University of Calgary, Canada
M.Sc. in Micropaleontology Department of Geological Sciences University of British Columbia, Canada
B.Sc. Honours Department of Geological Sciences University of British Columbia, Canada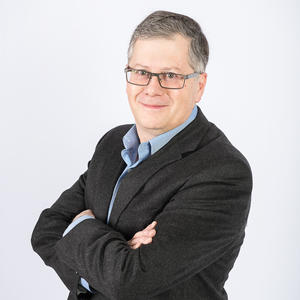 Areas of Research
Upper Paleozoic and Triassic Sequence Biostratigraphy and Conodont Paleontology
I have conducted paleontological research on six continents and have worked extensively in several regions of China as well as western and arctic Canada. My work has been instrumental in refinement of the International Time Scale for the Permian System begun by Sir Roderick Murchison in 1841. Research Specialization Keywords: micropaleontology (conodonts), biostratigraphy, Geologic Time Scale, paleobiogeography, paleoecology, Paleozoic to Triassic, end-Permian extinction, taxonomy, paleoclimates, stratigraphic petroleum geology.
Supervising degrees
Geoscience Doctoral: Accepting Inquiries
Geoscience Masters: Accepting Inquiries
More information
Working with this supervisor
I am looking for enthusiastic students with a strong desire to conduct micropaleontologic research.
Contact this supervisor
Complete the following form if you are interested in working with this supervisor for your Graduate Program. All fields are required, unless indicated otherwise.
Collection of personal information
Your personal information is collected under the authority of section 33(c) of the Freedom of Information and Protection of Privacy Act. If you have any questions about the collection or use of this information, please contact the Office of Advancement at digital@ucalgary.ca