Catherine Lebel, PhD
PhD in Medical Sciences University of Alberta
Postdoctoral Fellowship in Neurology/Pediatrics University of California Los Angeles/Children's Hospital Los Angeles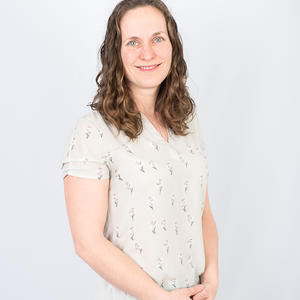 Areas of Research
Medical Imaging
Structural and functional MRI
Pediatric Brain Development
Typical brain development, brain alterations in developmental disorders or brain injury
Supervising degrees
Medical Science Masters: Accepting Inquiries
Medical Science Doctoral: Accepting Inquiries
Biomedical Engineering Doctoral: Accepting Inquiries
Biomedical Engineering Masters: Accepting Inquiries
Neuroscience Doctoral: Accepting Inquiries
Neuroscience Masters: Accepting Inquiries
More information
Working with this supervisor
I am looking for students with a background in neuroscience, biomedical engineering, biology, and/or psychology. Experience in medical image acquisition, processing or analysis is preferred.
Contact this supervisor
Complete the following form if you are interested in working with this supervisor for your Graduate Program. All fields are required, unless indicated otherwise.
Collection of personal information
Your personal information is collected under the authority of section 33(c) of the Freedom of Information and Protection of Privacy Act. If you have any questions about the collection or use of this information, please contact the Office of Advancement at digital@ucalgary.ca