Catherine Laing, BPE, BN, MN, PhD
PhD in Nursing University of Calgary
Master of Nursing University of Calgary
Bachelor of Nursing University of Calgary
Bachelor of Physical Education University of Calgary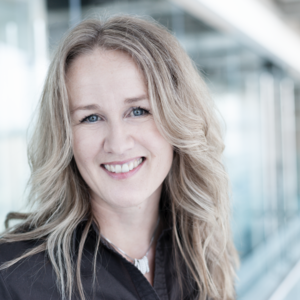 Areas of Research
Pediatric and adolescent oncology; psychosocial oncology
Dr. Laing's program of research is in the field of pediatric and adolescent/young adult (AYA) oncology. Having an extensive background in clinical, educational, and administrative areas in this field, her program of research relates primarily to understanding the psychosocial late-effects of childhood cancer. Dr. Laing's current research interests lie in understanding the therapeutic value of digital storytelling with pediatric and AYA oncology patients, and she is also working on a nationally-based approach to understanding the psychosocial impact of childhood cancer. Dr. Laing is active at the local, national, and international levels of pediatric oncology nursing.
Supervising degrees
Nursing - Doctoral: Accepting Inquiries
Nursing - Masters: Accepting Inquiries
Nursing - Masters: Accepting Inquiries
Nursing - Diploma: Accepting Inquiries
Working with this supervisor
I am looking for students studying in the field of oncology, preferably pediatric or AYA. Additionally, students with a leadership or health policy focus are an appropriate match, given my professional and teaching expertise in these areas.
Contact this supervisor
Complete the following form if you are interested in working with this supervisor for your Graduate Program. All fields are required, unless indicated otherwise.
Collection of personal information
Your personal information is collected under the authority of section 33(c) of the Freedom of Information and Protection of Privacy Act. If you have any questions about the collection or use of this information, please contact the Office of Advancement at digital@ucalgary.ca