Barrie R. Nault, PhD
Doctorate, Ph. D., Commerce, MIS University of British Columbia, Canada
Bachelor's, Bachelor of Commerce, Management Science, MIS, Finance McGill University, Canada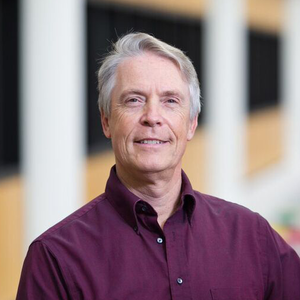 Areas of Research
Business Technology Management
Part of Dr. Nault's current research is on how information technology affects productivity directly and indirectly, through outsourcing, through complemetarity with other capital and labor, through transaction costs, and through relationships along the supply chain. He also studies ownership, incentives, membership and investment in new organizational forms such as alliances, networks, virtual organizations, and supply chains. He has recently done work on versioning strategies for information goods, entry into e-commerce markets, third-party logistics, and in environmental incentives for new energy technology conversion. In addition, he studies the relationship between information technology and inflation, trade and productivity, understanding the ways information technology value is created and how it affects the macroeconomy. Research Interests: Information Technology, Organizations and Markets; Business-to-Business Electronic Commerce; Incentives and Investments in Networks; Systems Engineering; Organizational Transformation; Management of Technology; Public Policy.
Supervising degrees
Management Doctoral: Accepting Inquiries
More information
Contact this supervisor
Complete the following form if you are interested in working with this supervisor for your Graduate Program. All fields are required, unless indicated otherwise.
Collection of personal information
Your personal information is collected under the authority of section 33(c) of the Freedom of Information and Protection of Privacy Act. If you have any questions about the collection or use of this information, please contact the Office of Advancement at digital@ucalgary.ca