Aritha van Herk, MA, D.Can.L. (Hon.)
MA in English University of Alberta Canada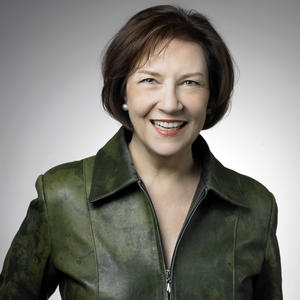 Areas of Research
Creative Writing, Fiction
I have published five novels and dozens of short stories. I am primarily interested in narrative that subverts genre and gender, as well as narrative that negotiates its own historical structure and effect.
Creative Writing, Ficto-Criticism
I've worked extensively in cross-genre writing, the synergy of fiction and criticism, and how that can be explored and deployed in creative ways.
Place Writing
"In This Place: Calgary 2004-2011" and "Prairie Gothic" (photographs by George Webber, words by Aritha van Herk) are both texts that develop the idea of geographical and historical temperament as tonal accompaniment to landscape.
Robert Kroetsch
I currently hold a SSHRC Insight Grant to write a place-biography of the Canadian writer Robert Kroetsch. This work engages with Kroetsch's writerly apprehension of place in his fiction, poetry, and non-fiction.
History as Narrative
My work in history as narrative has been published as "Mavericks: An Incorrigible History of Alberta" and "Audacious and Adamant: the Story of Maverick Alberta." I've also published a history of University of Calgary, "The Age of Audacity," and a prose-poetry meditation on the west as construct, "Stampede and the Westness of West."
Canadian Literature, contemporary fiction
I work in contemporary Canadian fiction, especially fiction of the west, historical fiction, and fiction by women.
Supervising degrees
English Doctoral: Accepting Inquiries
English Masters: Accepting Inquiries
English Masters: Accepting Inquiries
More information
Working with this supervisor
I supervise students in Creative Writing and contemporary Canadian fiction. I expect graduate students to be clear and organized, with good background knowledge. If they are Creative Writing candidates, they should approach me with a portfolio of writing.
Contact this supervisor
Complete the following form if you are interested in working with this supervisor for your Graduate Program. All fields are required, unless indicated otherwise.
Collection of personal information
Your personal information is collected under the authority of section 33(c) of the Freedom of Information and Protection of Privacy Act. If you have any questions about the collection or use of this information, please contact the Office of Advancement at digital@ucalgary.ca