Andrea Freeman, PhD
PhD Anthropology with a minor in Geosciences Department (now School) of Anthropology University of Arizona, USA
MA Anthropology University of Arizona, USA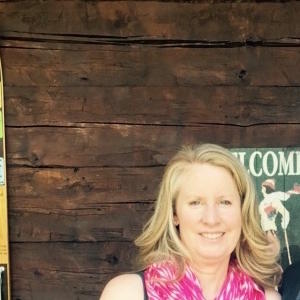 Areas of Research
Geoarcheology
My geoarchaeological research focuses primarily on two main areas of interest. I have worked in fluvial systems and am interested in soil formation processes and the preservation potential of archaeological sites. I have used stable isotopic and micro botanical data and am currently using micro morphology and soil chemistry to explore these issues. My second area of interest is the geoarchaoelogical potential of Paleoindian sites in the mountainous terrain in British Columbia and Alberta. These areas require fine resolution glacial chronology and the exploration of unconventional locations. Both OSL and C14 dating are integral parts of this research.
Archaeology of the Northern Plains
I am primarily interested in early occupations of the northern Plains. I have focused my current and past research on Paleoindian and Archaic time periods, but occasionally have students that foray into later period archaeology.
Public Outreach in Archaeology
I am currently working on a book for my Archaeology and the Media class and have a side interest in how we relay our research to the public. I would be interested in engaging any students wishing to take on these issues.
Supervising degrees
Archaeology Doctoral: Accepting Inquiries
Archaeology Masters: Accepting Inquiries
Geography Doctoral: Accepting Inquiries
Geography Masters: Accepting Inquiries
More information
Working with this supervisor
I am looking for highly motivated and self-driven candidates to work on geoarchaeological problems. Background training in archaeology and/or the earth sciences (geography, geoscience, etc.) is necessary. Candidates should have experience in both areas of study (ideally) or be willing to take on additional study in order to provide them the background for geoarchaeological research. Specialized research methods are often learned outside the program of study.
Contact this supervisor
Complete the following form if you are interested in working with this supervisor for your Graduate Program. All fields are required, unless indicated otherwise.
Collection of personal information
Your personal information is collected under the authority of section 33(c) of the Freedom of Information and Protection of Privacy Act. If you have any questions about the collection or use of this information, please contact the Office of Advancement at digital@ucalgary.ca