Wallace MacNaughton, PhD
PhD in Physiology Queen's University Kingston, Ontario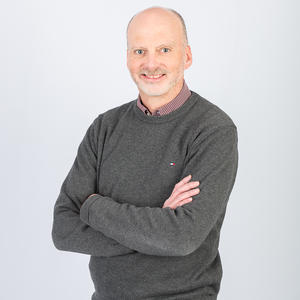 Areas of Research
Gastrointestinal epithelial biology
We study the function of the intestinal epithelium in health and disease. The epithelium is a critical interface between the external environment and the internal milieu of our bodies. Epithelial dysfunction is a key player in chronic inflammatory bowel diseases.
Supervising degrees
Gastrointestinal Sciences Doctoral: Accepting Inquiries
Gastrointestinal Sciences Masters: Accepting Inquiries
More information
Working with this supervisor
Keen, energetic young scientists with relevant biomedical research experience. Must be willing to work independently and as part of a collaborative team. Proficiency in spoken and written English is essential.
Contact this supervisor
Complete the following form if you are interested in working with this supervisor for your Graduate Program. All fields are required, unless indicated otherwise.
Collection of personal information
Your personal information is collected under the authority of section 33(c) of the Freedom of Information and Protection of Privacy Act. If you have any questions about the collection or use of this information, please contact the Office of Advancement at digital@ucalgary.ca